---


HOME TRAVEL LOG MOUNTAIN BIKING WINDSURFING STORY ARCHIVES RV INFO PHOTOS CONTACT US
---
---
TUCSON, ARIZONA REGION
DEBCAR UPDATE # 4
Published November 30, 2003 / Covering November 9 to December 1, 2003
---
Since we sent out this email with our latest general news to everybody on our email list a week ago, we can skip the usual introductory drivel and cut straight to the story links about what we've been up for the past few weeks:
"Bye, Bye, Austin. Hello Tucson! (with a Quick Siesta in Las Cruces)"
"Livin' Large at the Voyager RV Resort and Exploring Tucson"
"Titan II Historic Missile Silo Tour"
"Ye Olde Airplane Boneyard Tour"
"Crazy About Cactus in Saguaro National Park"
"Internet Anywhere! - Motosat Datastorm Satellite System Installation"
"Back to Nature at Gilbert Ray Campground"
"Ferocious Beasts and Plants at the Sonoran Desert Museum"
- Carey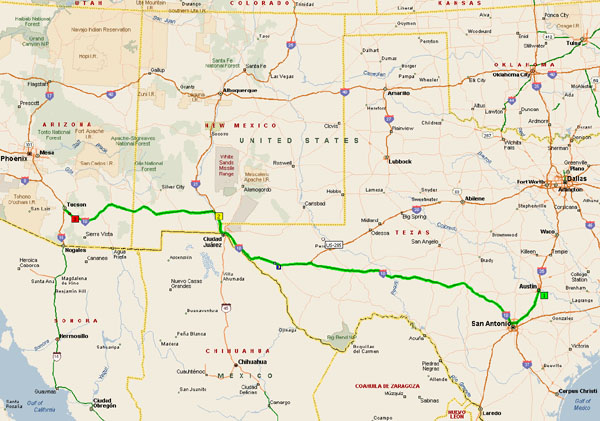 ---
---
HOME TRAVEL LOG MOUNTAIN BIKING WINDSURFING STORY ARCHIVES RV INFO PHOTOS CONTACT US
---