---


HOME TRAVEL LOG MOUNTAIN BIKING WINDSURFING STORY ARCHIVES RV INFO PHOTOS CONTACT US
---
---
PORTLAND, OREGON to AUSTIN, TEXAS
DEBCAR UPDATE # 2
Published March 16, 2003 / Covering March 5 to 9, 2003
---
Yo y'all, we're baaack!
Sorry for the delay, but as you can probably imagine, it's been an awfully busy week, with plenty to do with the new motorhome on top of the usual catch-up required after a week away from home and work. Not the least of which was getting the dreaded 1120S Corporate Income Tax return filed by March 15... yecch!
But I've finally gotten around to updating this website, including posting the first few days of phototravelogue and setting up a mailing list.
If you would like to be notified when this site is updated in the future, please click on the link below and add yourself to our new email list. It is set up via Yahoo Groups, which in my experience has proven to be quite painless and SPAM FREE, so I encourage y'all to sign up right now while you're thinking about it and not have to remember to check the website.
< CLICK HERE THEN HIT "SEND" TO SUBSCRIBE TO OUR EMAIL LIST >
Regarding the confirmation email you will get from Yahoo, I strongly recommend you AVOID OPTION 1 which is a link that takes you to the Yahoo website and gets complicated, and instead USE OPTION 2 where you simply send an email reply which is much simpler.
(or click the link at left for help and more details)
As for our first big road trip, things went relatively smoothly and we made it back to Austin late last Sunday afternoon, covering 2395 miles in 5 days, exhausted but quite thrilled with our new home.
You can follow the story via the links below:
"Oh My God, What Have We Done?"
"Oh Sh*t! Let's Get Outta Here!"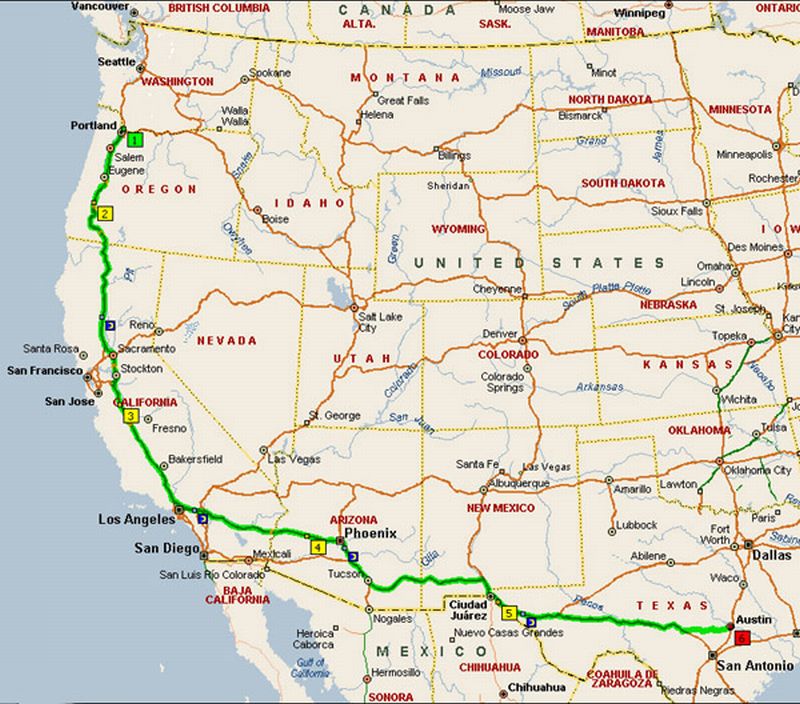 ---
---
HOME TRAVEL LOG MOUNTAIN BIKING WINDSURFING STORY ARCHIVES RV INFO PHOTOS CONTACT US
---