---


HOME TRAVEL LOG MOUNTAIN BIKING WINDSURFING STORY ARCHIVES RV INFO PHOTOS CONTACT US
---
< previous story home next story >
Up Among the Clouds
Got so high, I touched the sky! Monarch Crest to Starvation Creek with some interesting weather thrown in just for fun.
July 28, 2013
Salida, CO
The following was originally posted (see page 7) as part of a mega stoke thread on mtbr called "Do you like to get HIGH, man? (post your high country riding photos)"
Had a verrrry interesting day on the Crest this Sunday...

Several truckloads at the 11,312 ft start point kept me company during the climb: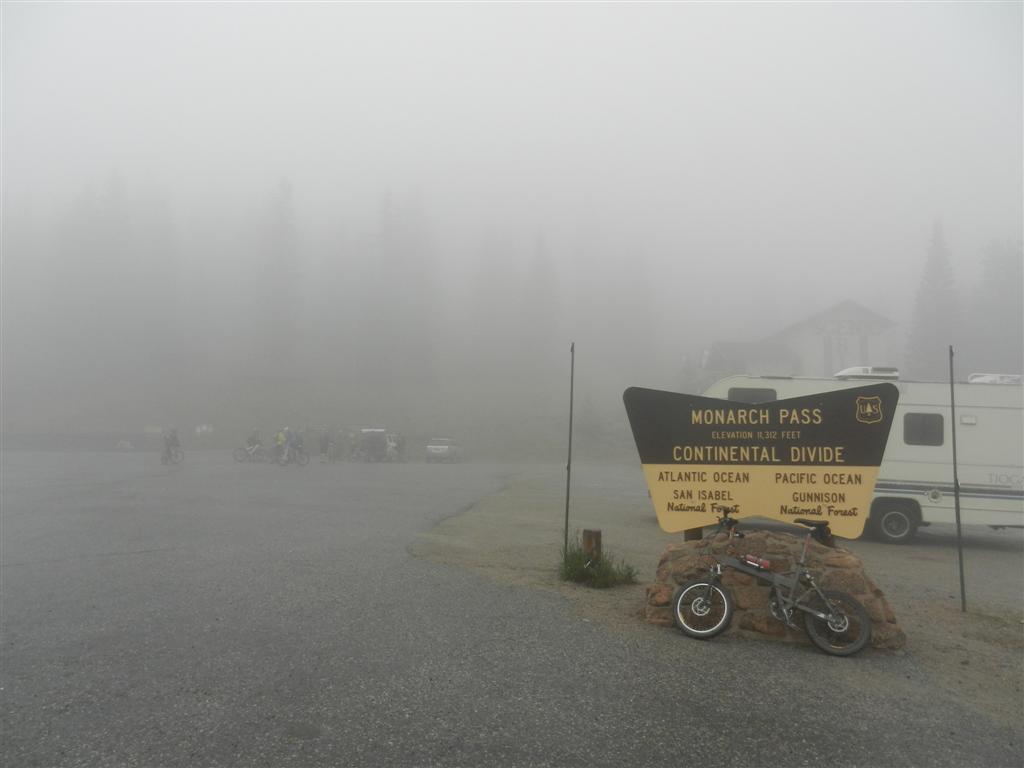 Got so high, we were literally riding in the clouds: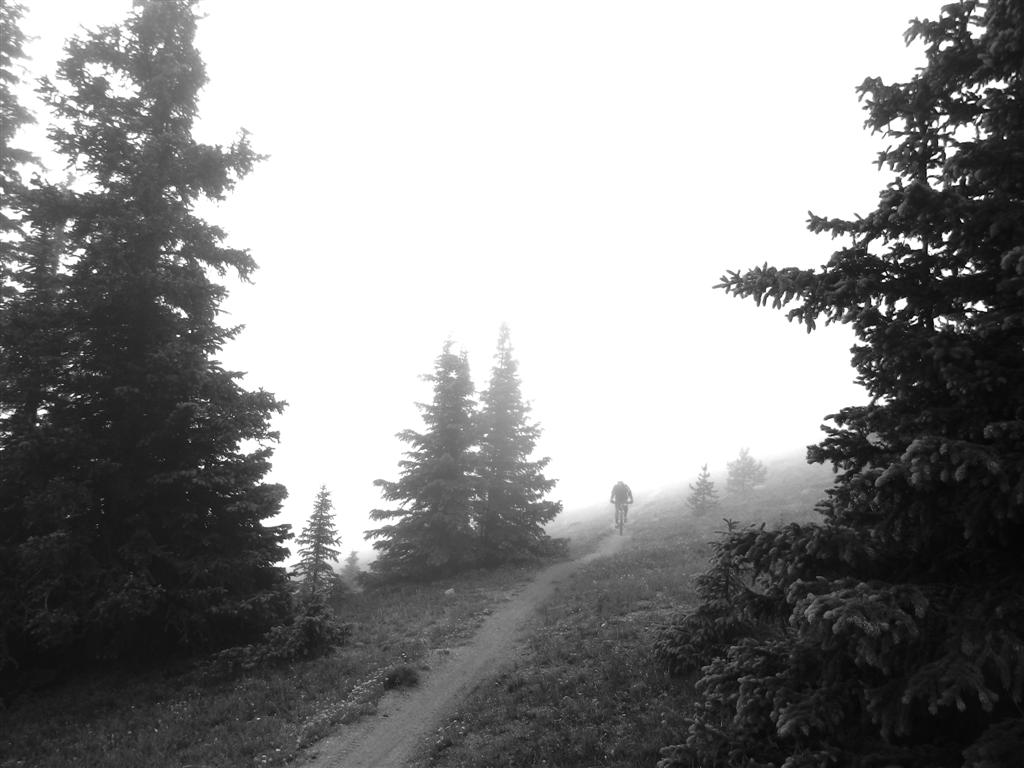 The world-famous Monarch Crest 12k ft view was a tad underwhelming this day, but still epic in its own way:




Onwards into the fog: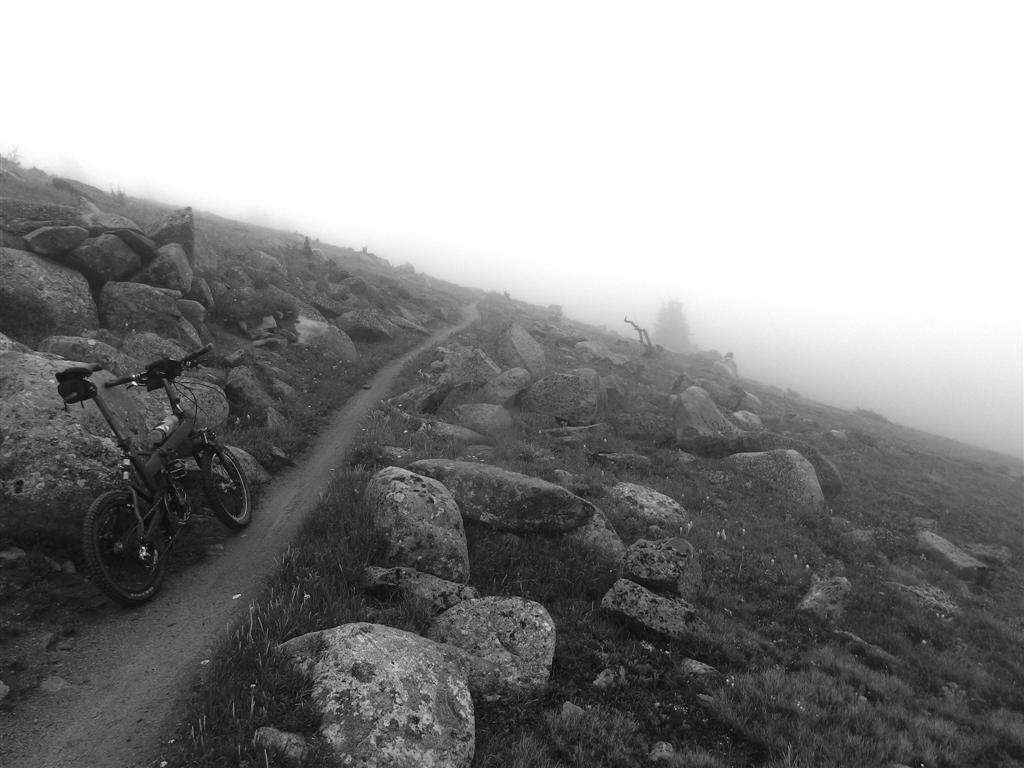 A few puddles around but overall, surprisingly fine riding conditions prevailed: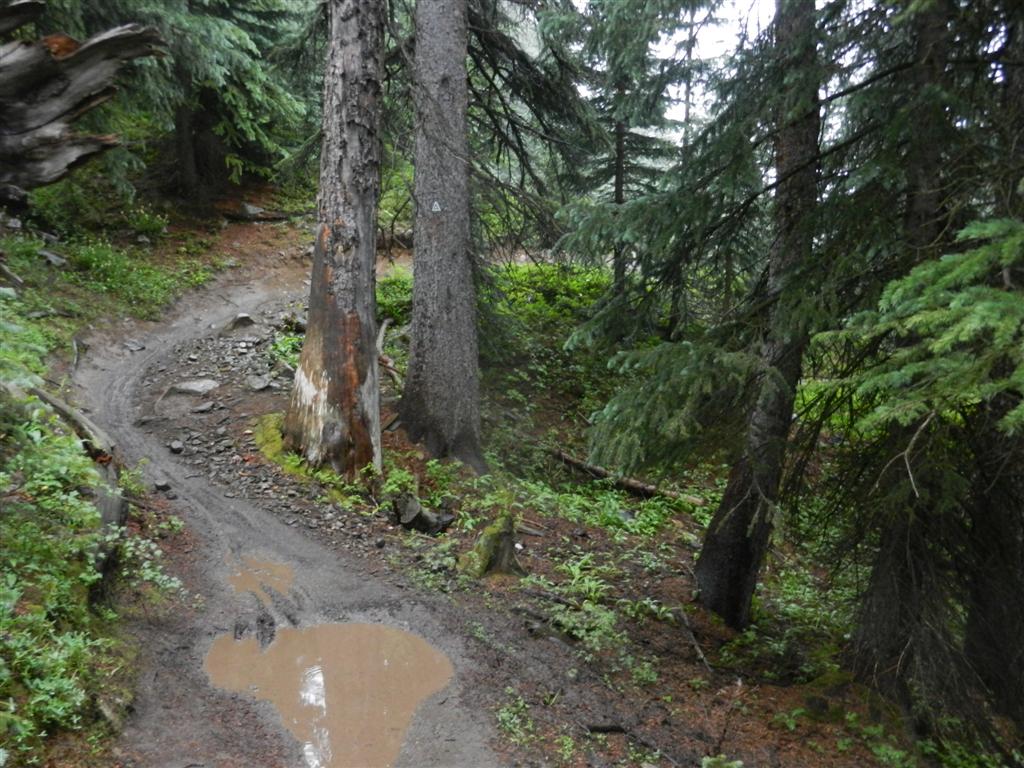 The moors?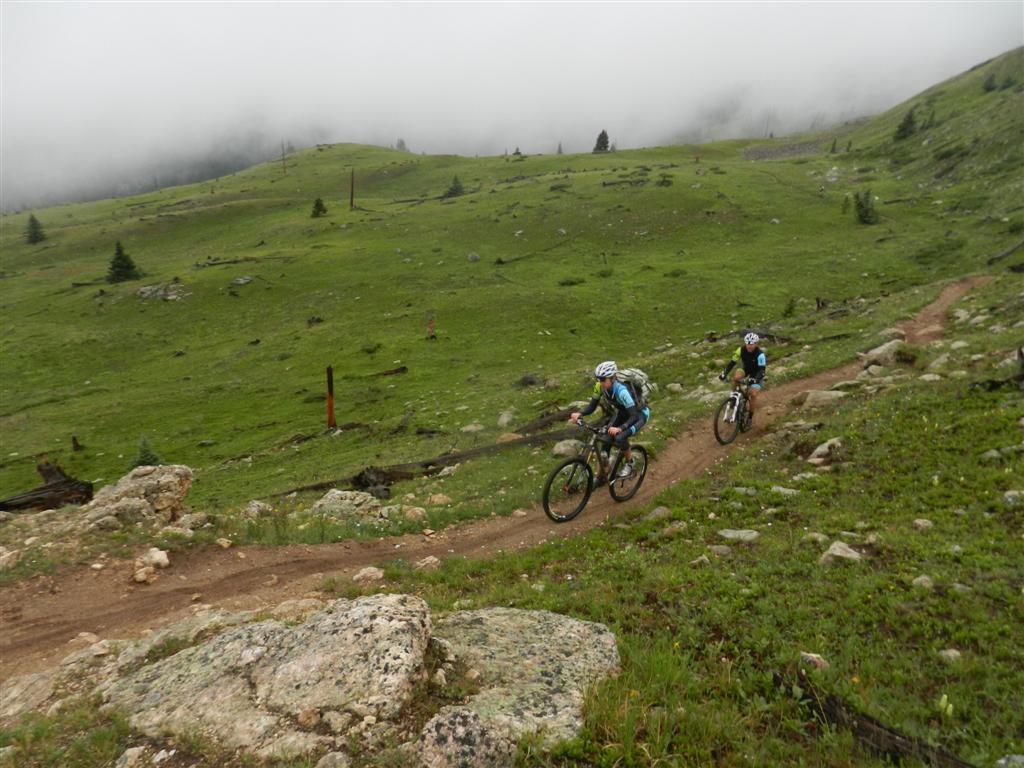 By Marshall Pass, the rain was coming down steady, but no thunder or lighting, so no big problem: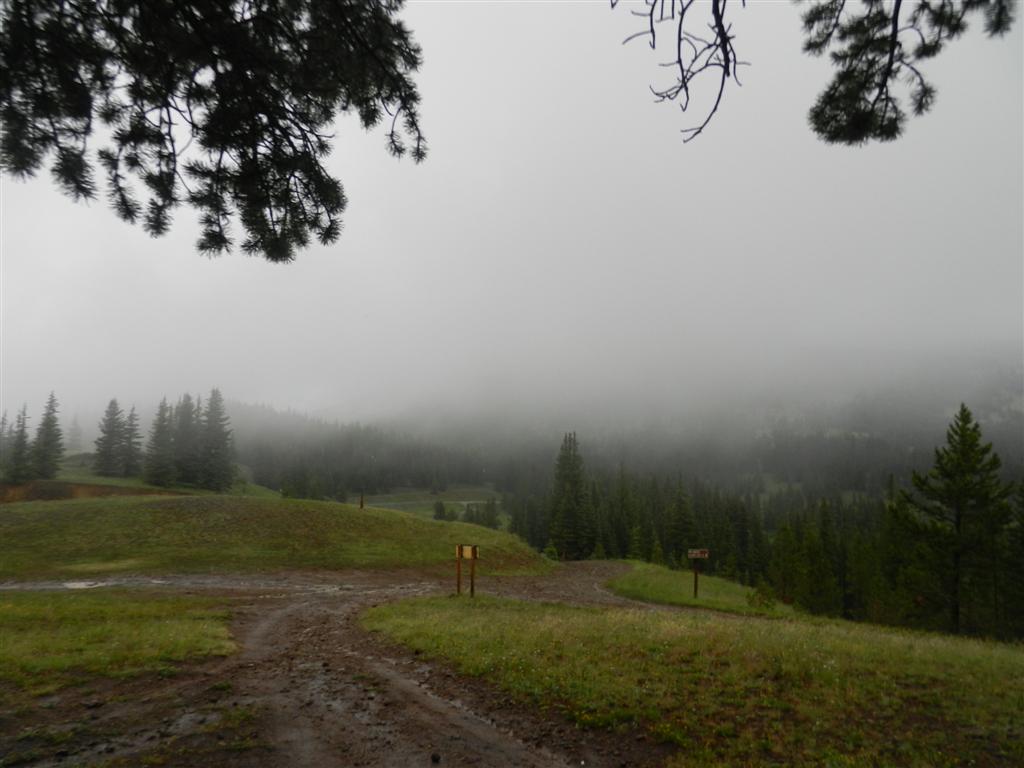 Does this emergency poncho make me look fat?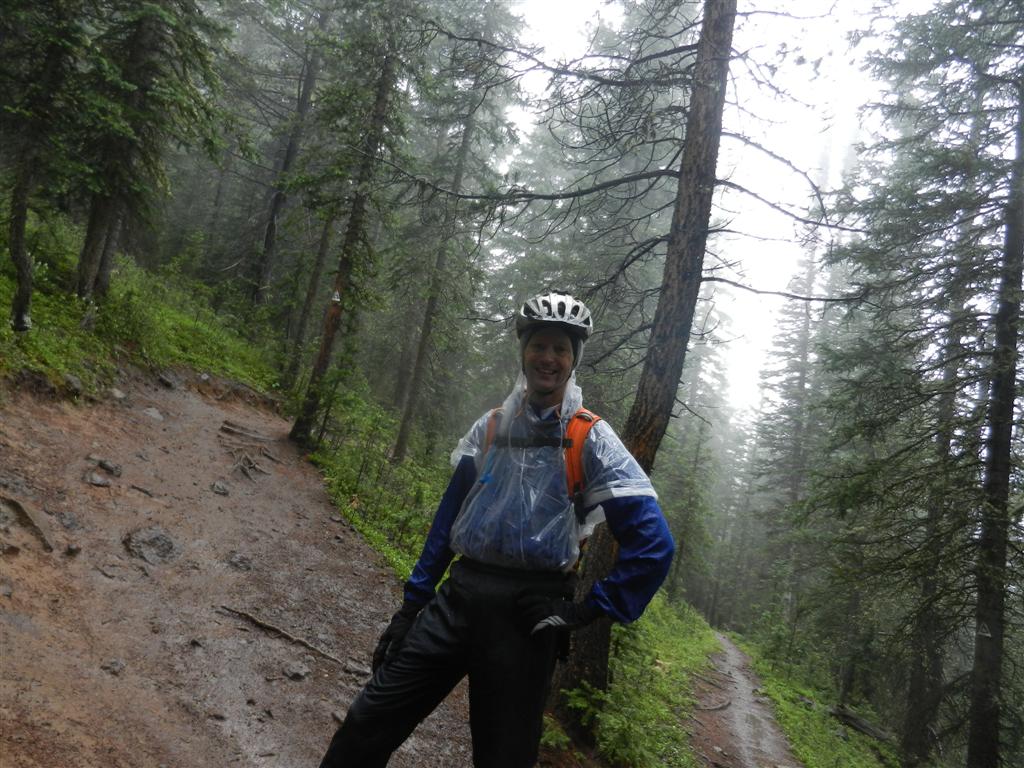 Hmmmm, I bet that blocked off trail goes somewhere HIGHLY interesting. Nobody else around now, so I'll just explore alone from here, thanks: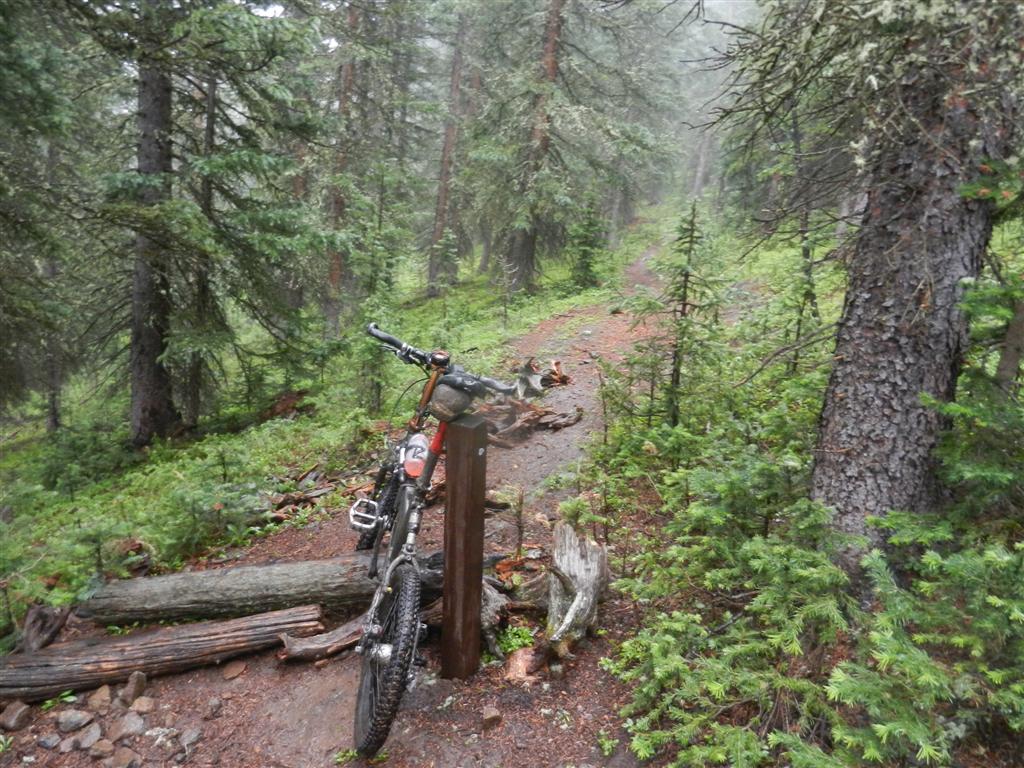 Sure enough, it eventually led to a HIGHLY official-looking sign post: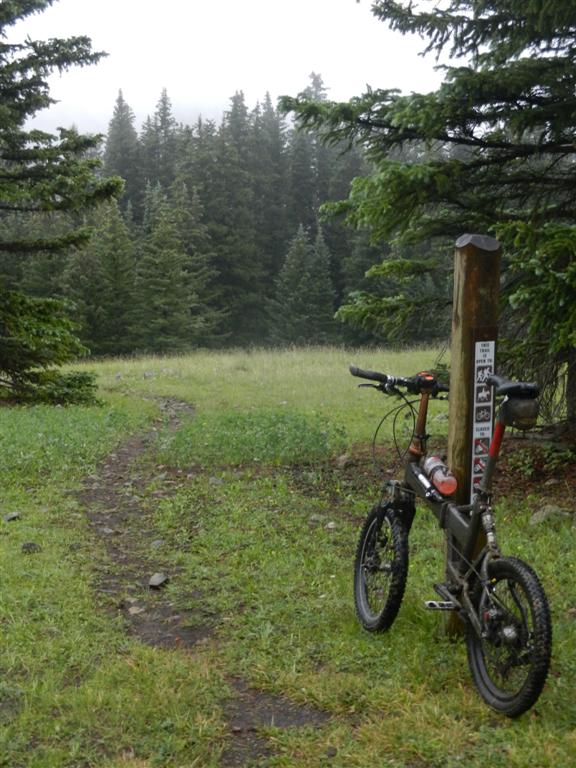 A verrrry nice narrow ribbon led downward into the Stygian mist:




Oh yeah, I gotta follow that:



HIGH drama: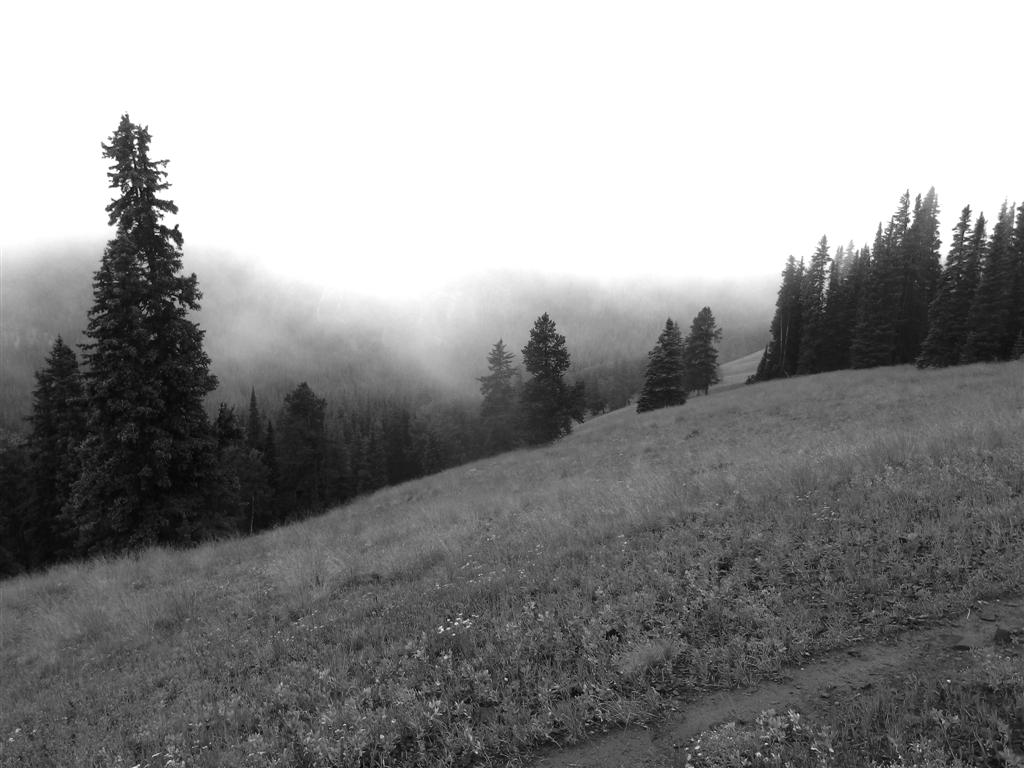 After several miles of super tight singletrack, the trail dissolved for a while into a jumble of debris and overgrowth that harshed my flow a bit: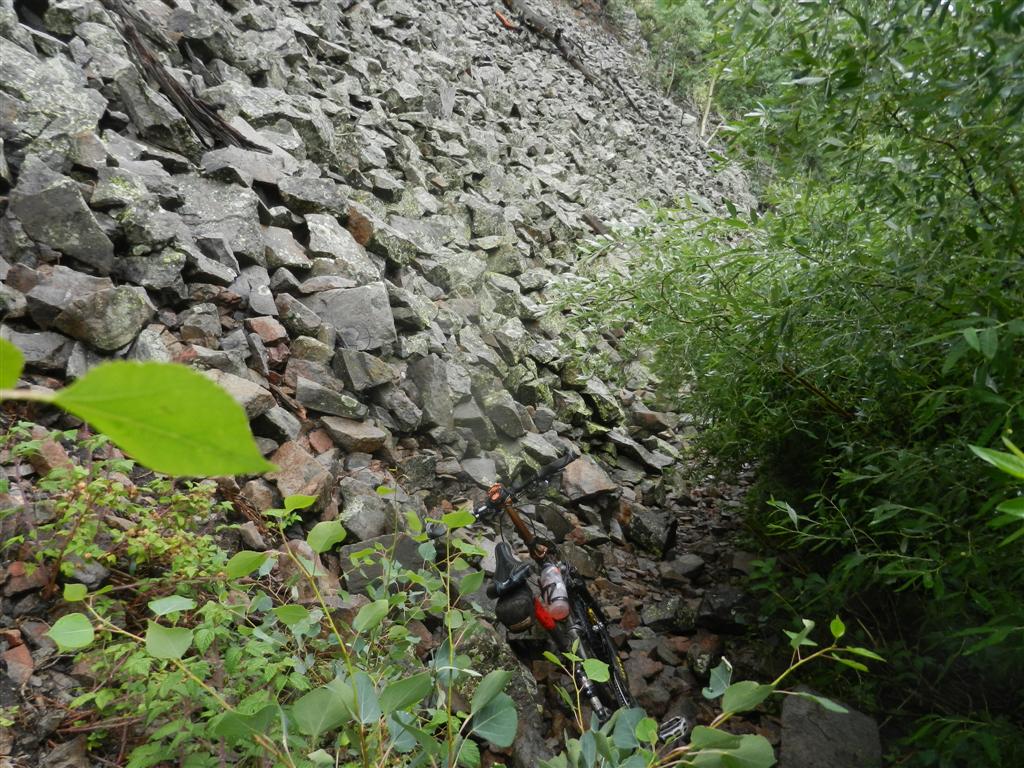 Ah, 'tis not the river Styx after all: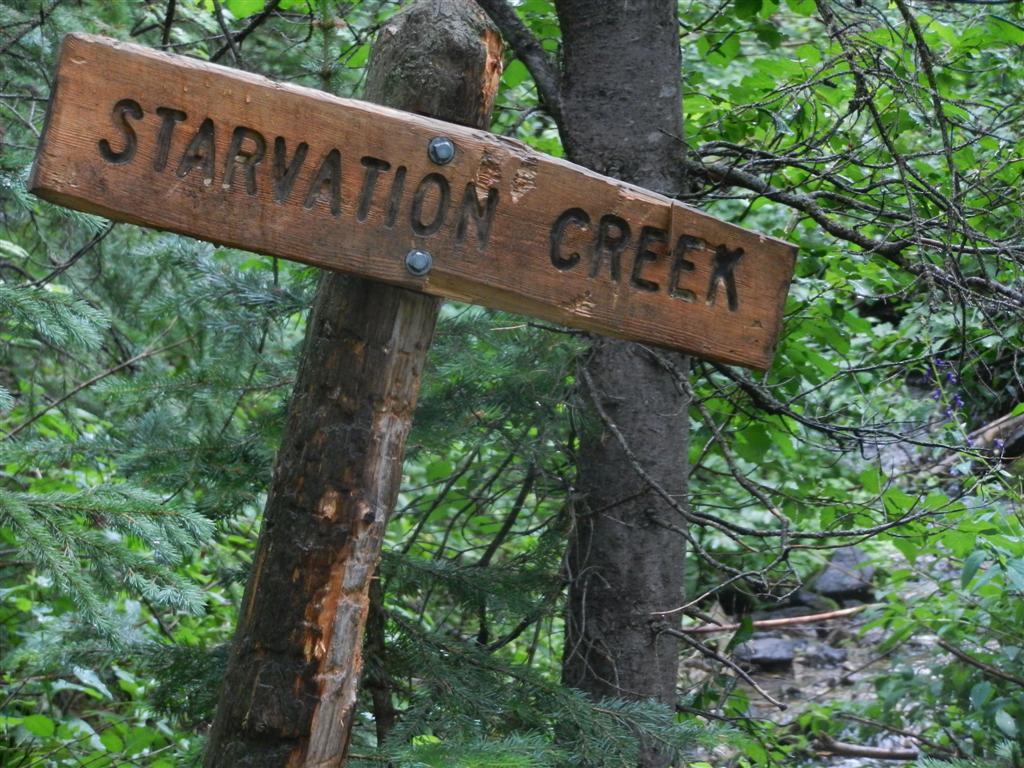 More hand-wide singletrack carried me downstream, into ever-clearing skies:




Back up to Marshall Pass to do it again? So tempting, but not for me today... gotta get down and move on to da Butte to get high some more!


< previous story home next story >
---
HOME TRAVEL LOG MOUNTAIN BIKING WINDSURFING STORY ARCHIVES RV INFO PHOTOS CONTACT US
---