---


HOME TRAVEL LOG MOUNTAIN BIKING WINDSURFING STORY ARCHIVES RV INFO PHOTOS CONTACT US
---
< previous story home next story >
The Gentleman's 804
Shuttle dropoff + Trail 403 + Trail 401 = a gentlemanly yet worthy version of the mighty Loop 804.
July 31, 2013
Crested Butte, CO
The following was originally posted (see page 7) as part of a mega stoke thread on mtbr called "Do you like to get HIGH, man? (post your high country riding photos)"
All wheel sizes are welcome up high in CB, as long as they're not 26! (20, 27.5, and 29 accounted for among this Texas-based crew)



Still a pretty stiff little climb to the high section of Trail 403, despite a much-appreciated car ride to the Elkton TH (thanks again Ms FoldsInHalf!):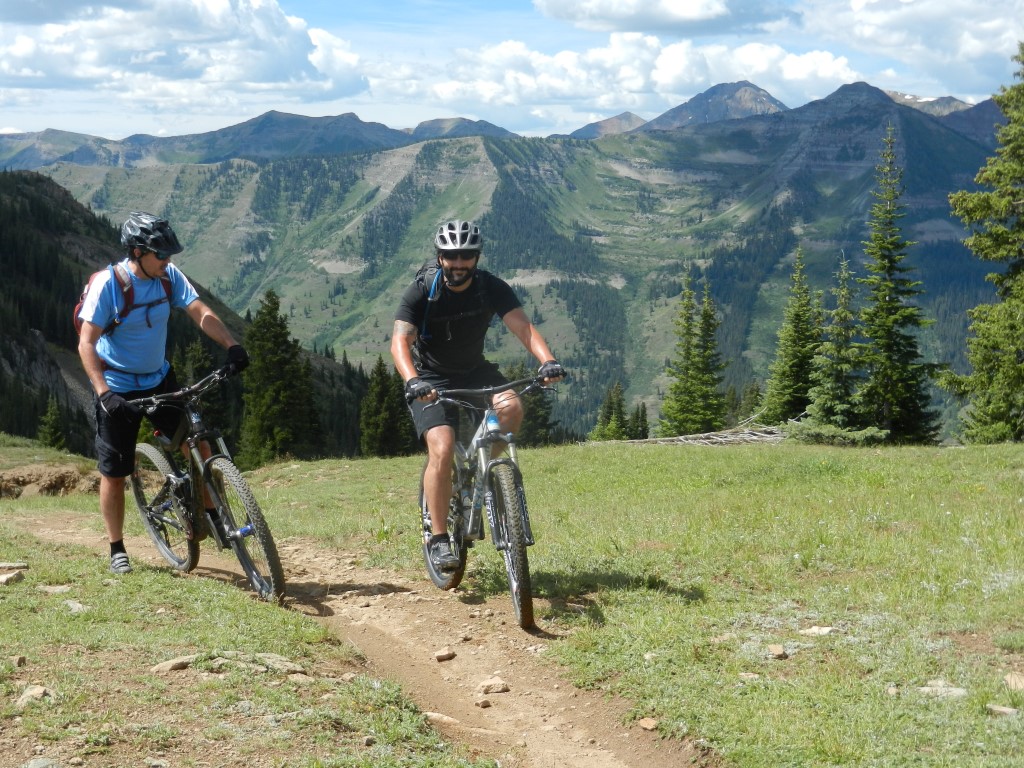 Traversing o' so joyfully at 11k+: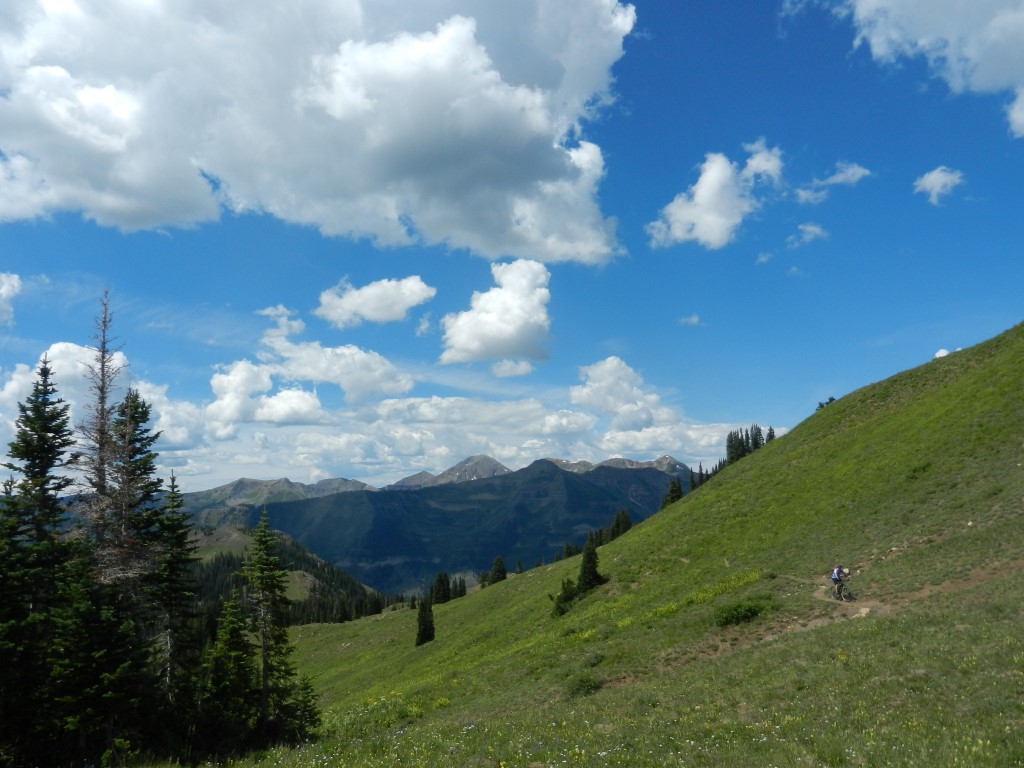 Clowning around at 11,300 and wallowing in the views:



Some of the steepest switchbacks anywhere start the almost 2000 ft plummet back to earth:



For once, the pic almost looks as steep as it is! Last time I did this trail, in 2007, I walked most of this and could barely manage even that. This time, I rode it all clean except for one rolling foot-down dab, dammit. Great stuff.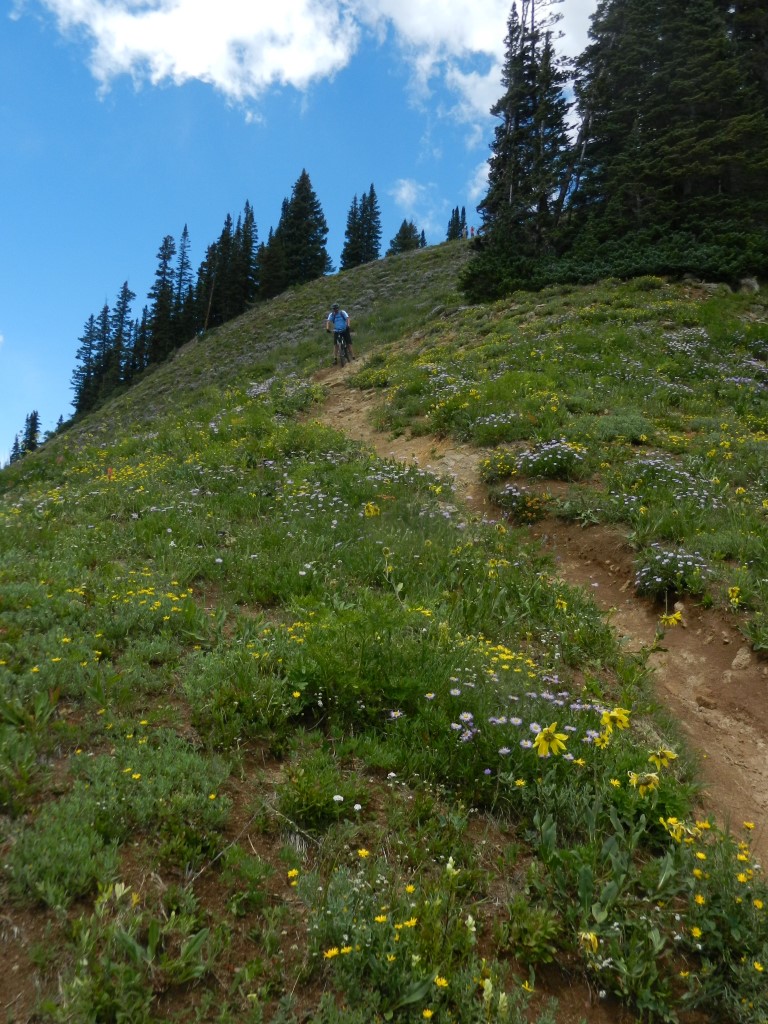 All too soon the super-steepness mellowed and all we were left with was a ripping descent through wildflowers.



Then, a relatively-easy spin up the road to Schofield, passing Emerald lake:



A mile or so of grunty singletrack to start Trail 401 led back above 11,000: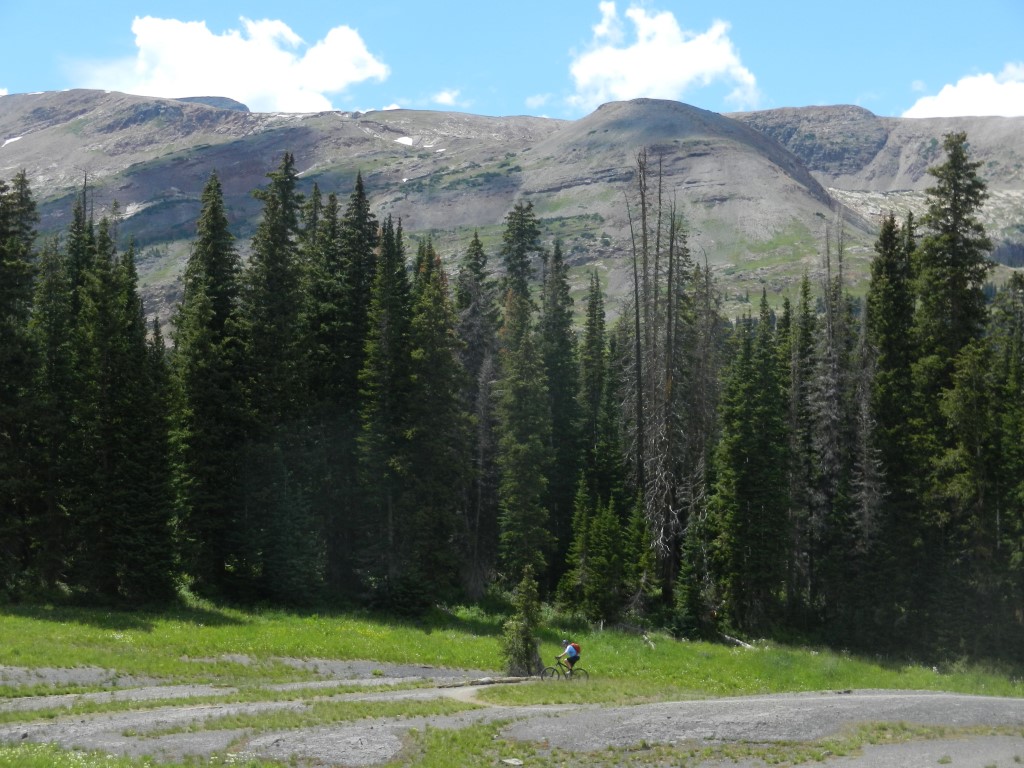 Bells, bells, bells!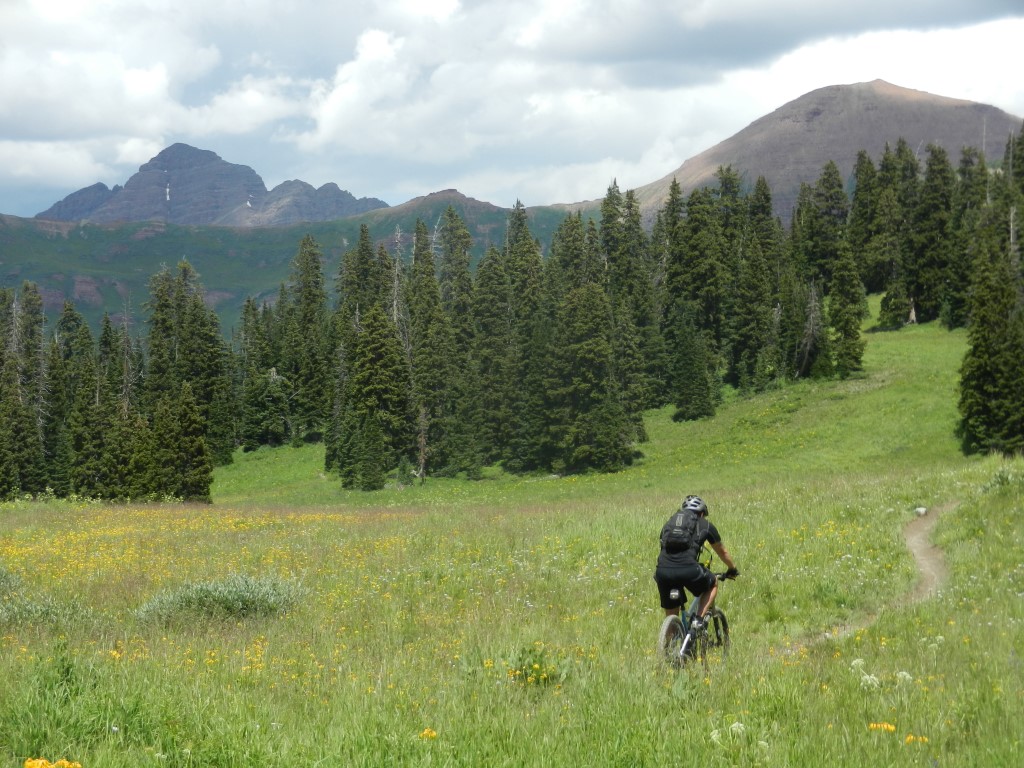 Micro flowers: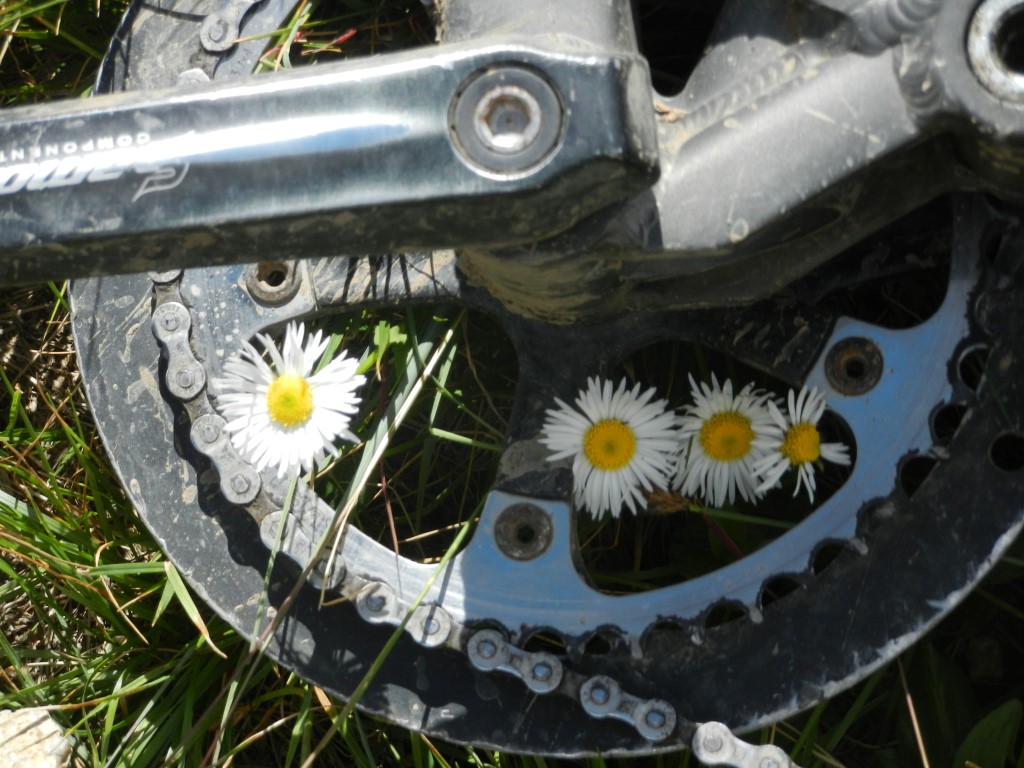 And finally, the big down begins:



The most famous view of them all: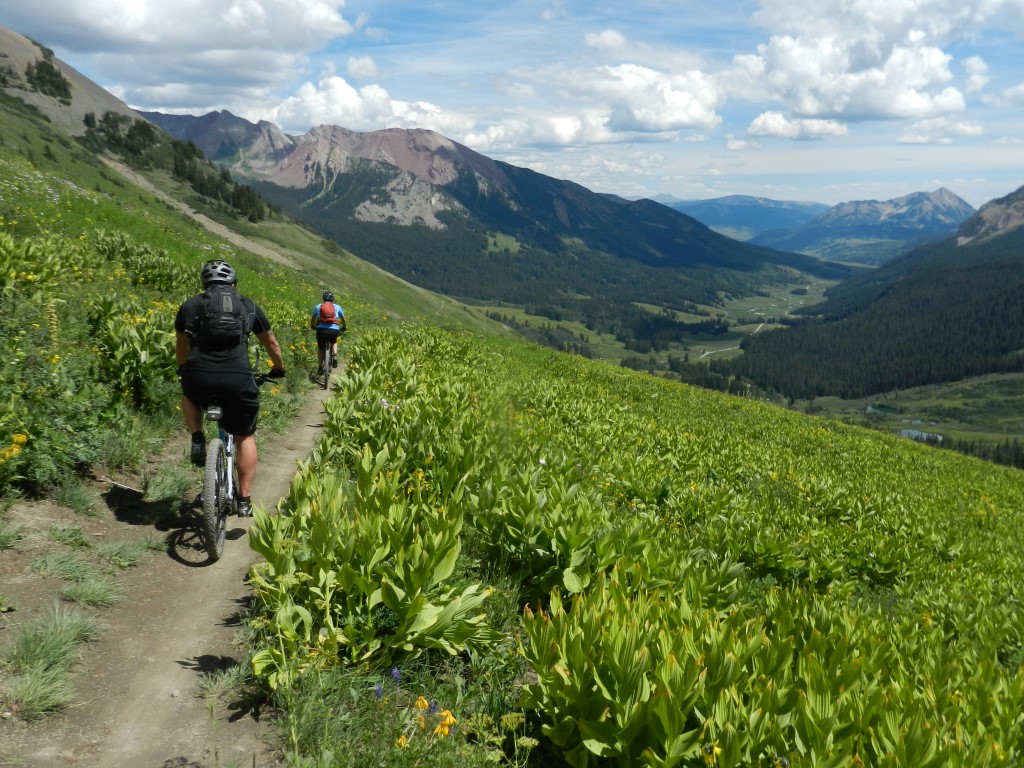 The one real obstacle on 401. Some dude got choppered out from this spot the day before, we heard: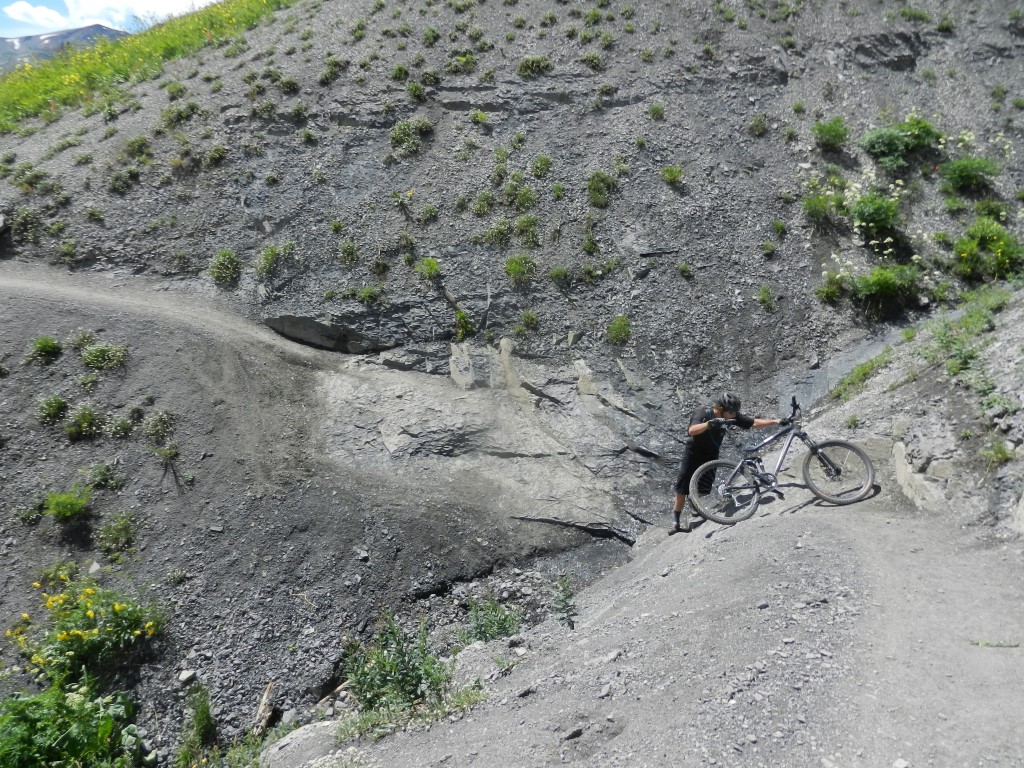 Purple power:




High tailing it: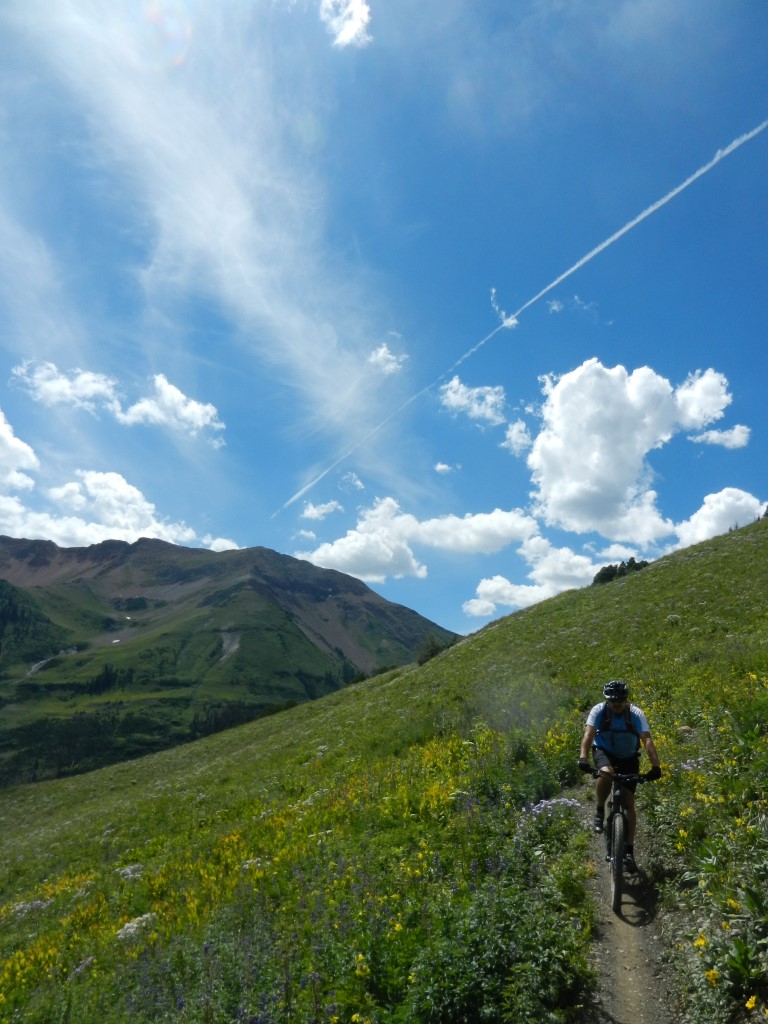 Fine finish through the Aspens then on back to town, but that's all TOO LOW for THIS thread.

Hope y'all are enjoying the pics. Planning to check out a certain 12k+ Ridge this weekend that'll defintely rate a post (assuming we survive!).
< previous story home next story >
---
HOME TRAVEL LOG MOUNTAIN BIKING WINDSURFING STORY ARCHIVES RV INFO PHOTOS CONTACT US
---