---


HOME TRAVEL LOG MOUNTAIN BIKING WINDSURFING STORY ARCHIVES RV INFO PHOTOS CONTACT US
---
< previous story home next story >
Len-a-whee!
Getting high for the first time of the season in Colorado.
July 7, 2013
Araphaoe Basin, CO
The following was originally posted (see page 2) as part of a mega stoke thread on mtbr called "Do you like to get HIGH, man? (post your high country riding photos)"
Any ride that starts at 10,700 and goes UP for about an hour is sure to produce some GOOD HIGH TIMES: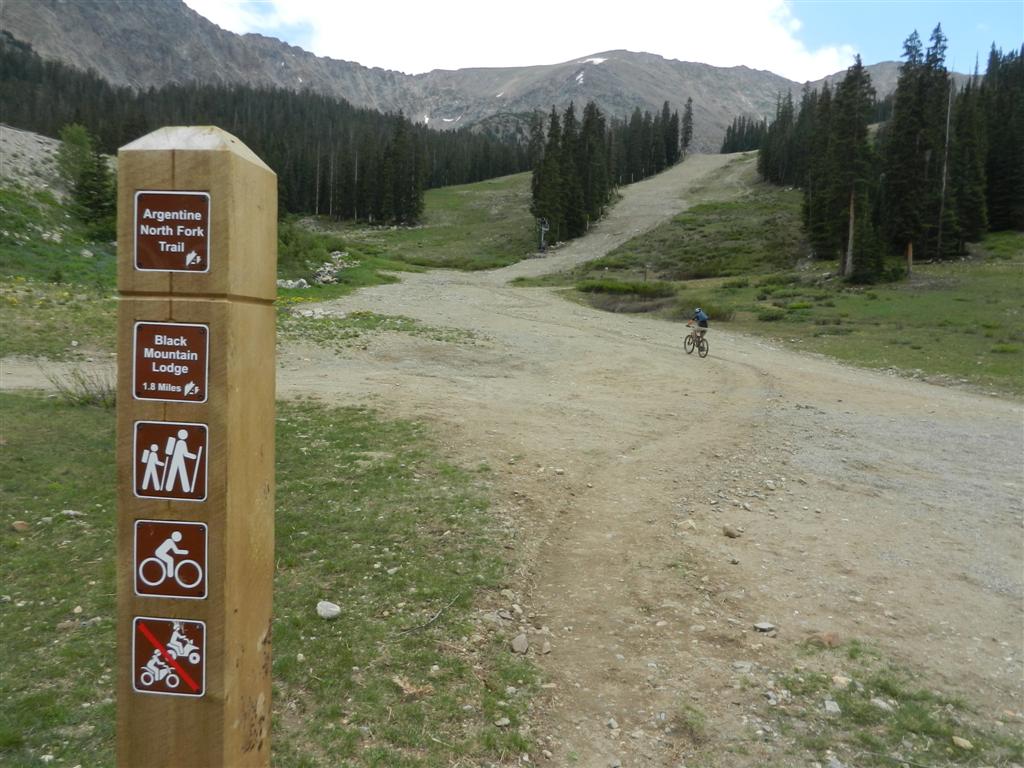 The buff and rideable singletrack transitioned to steeper and looser doubletrack about halfway up. Don't know about Klucks, but I needed a little hike-a-bike practice anyway: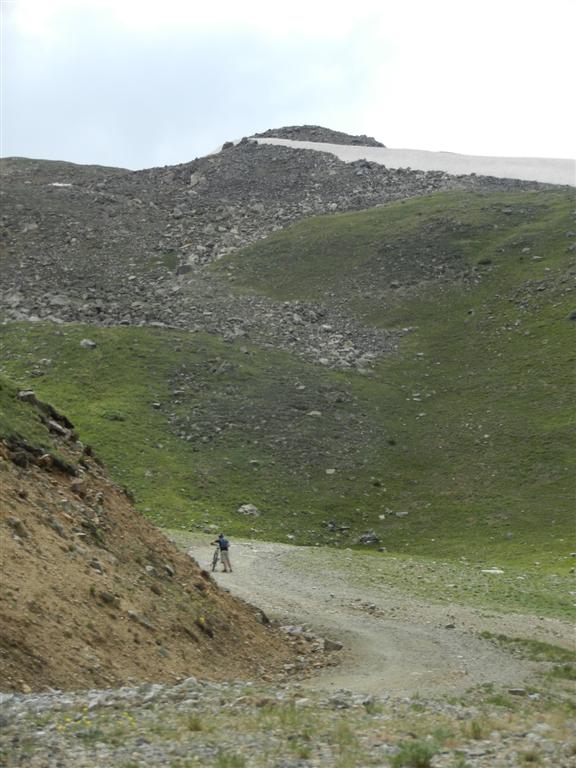 My oxygen-deprived thoughts at 3.3 mph: "Hmmmm, if only those lift thingys could somehow carry a bike..."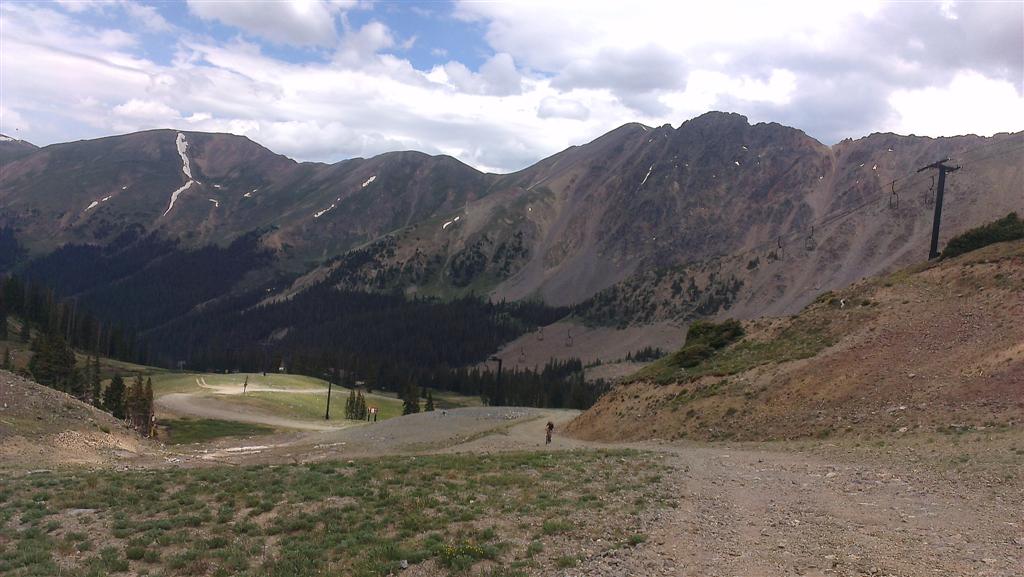 Mighty Klucks put his toe clips to good use and pedalled most of the climb: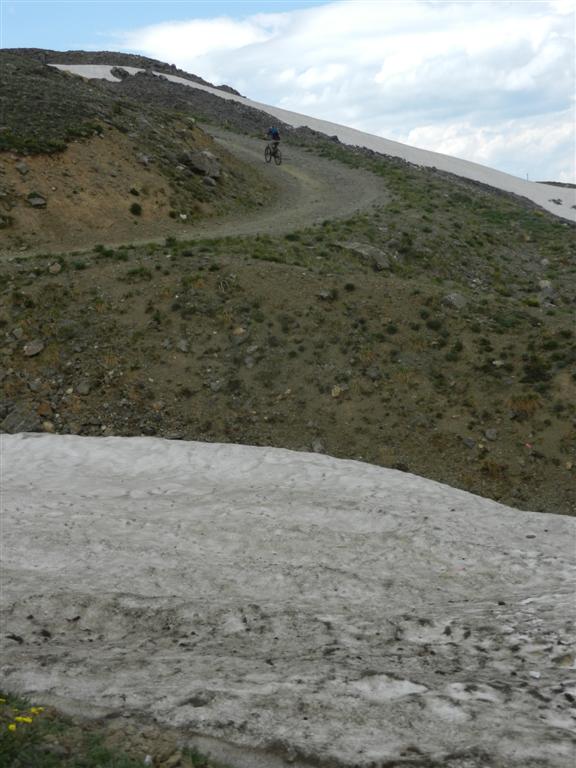 Nice work, nature:



Klucks scaled a big rock and stretched to top out at 12,521 feet and 7-1/4 inches (more or less):



We were finally HIGH ENOUGH. It was now time to GET DOWN: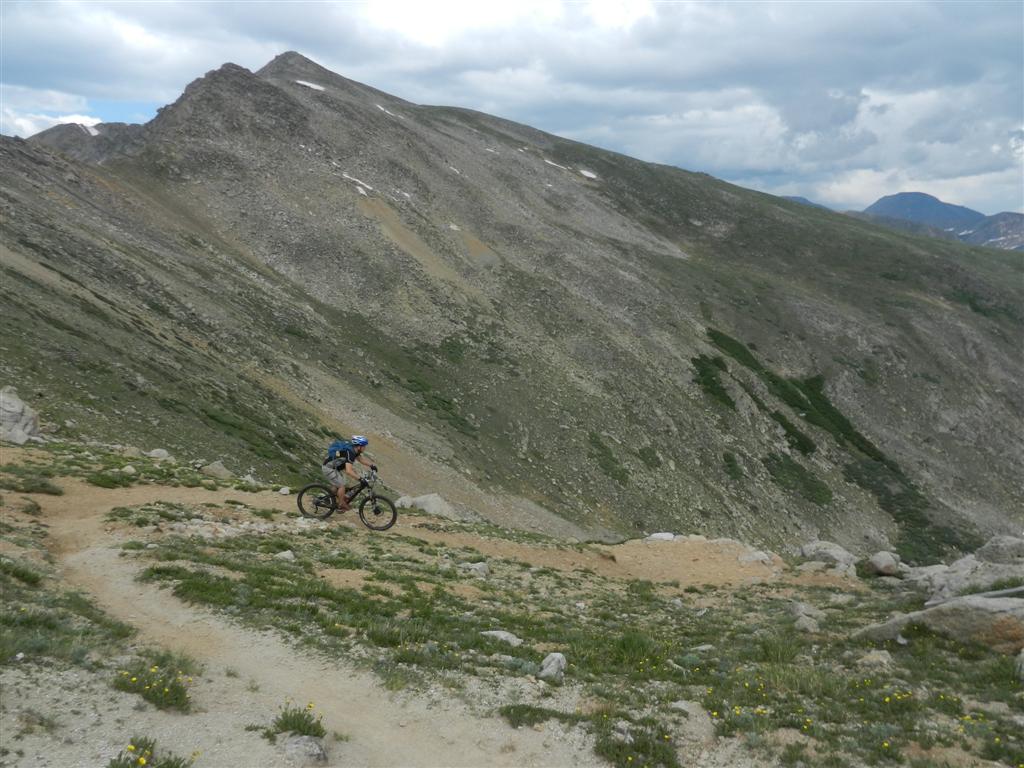 The spectacular narrow ribbon fully-consumed our attentions: (safety tip: "don't fall right")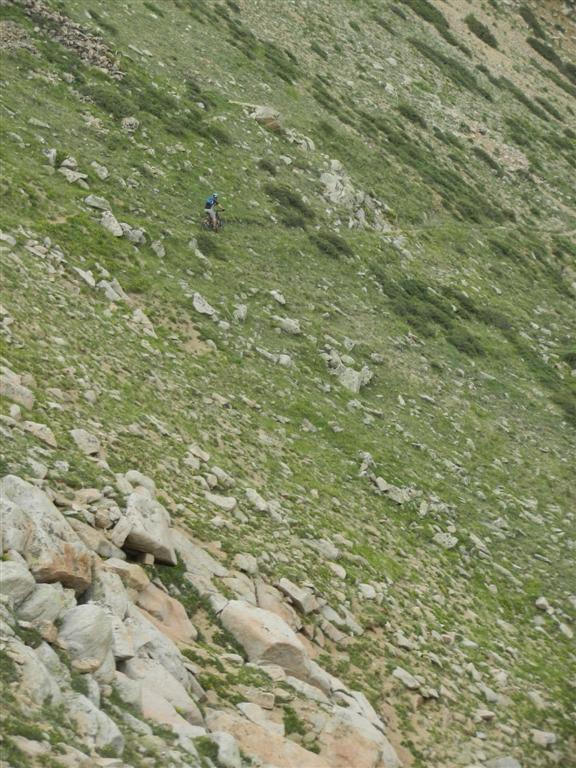 Famous Lenawee chunkaliciousness:


Inexplicably artsy chunk shot: (must have still been TOTALLY HIGH when I snapped this one)


"LEN-A-WOW!"


Kluckin' cruisin':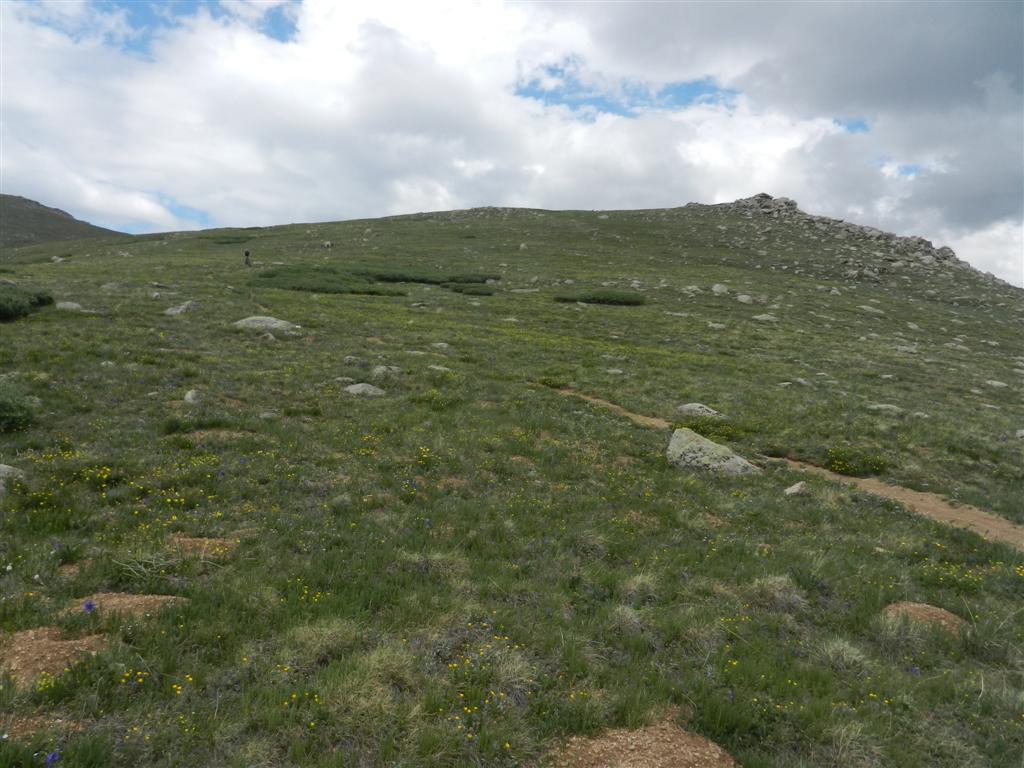 Bikes must rise even HIGHER: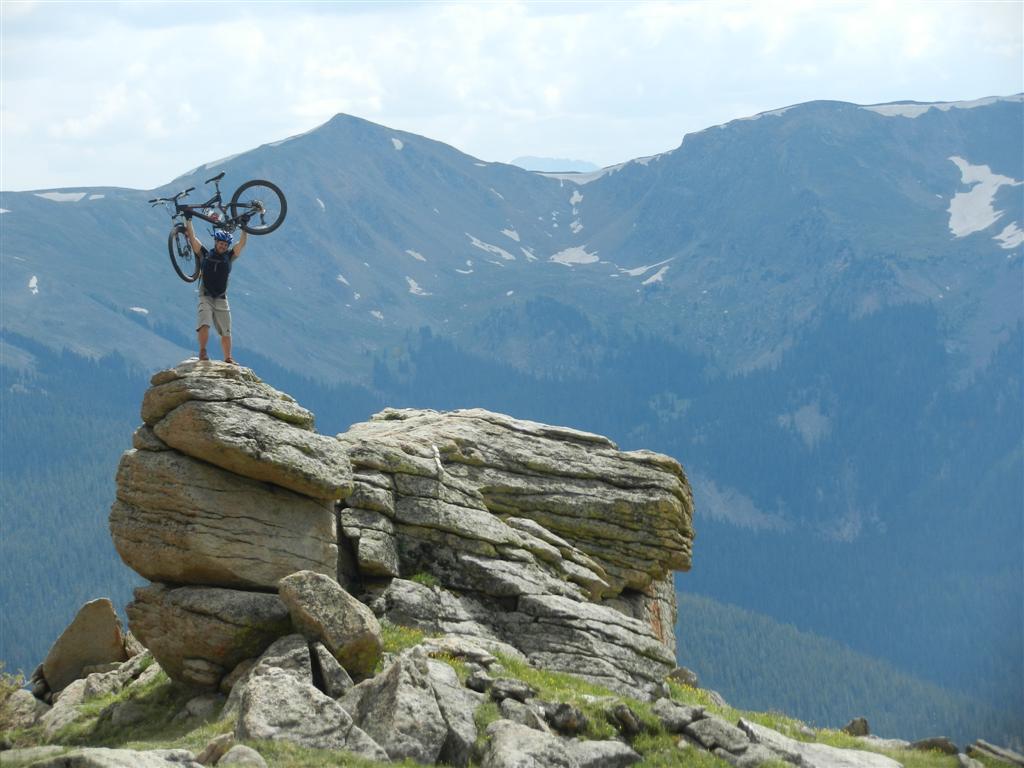 And even wee bikes that fold into halves enjoy a good gettin' UP THERE sometimes: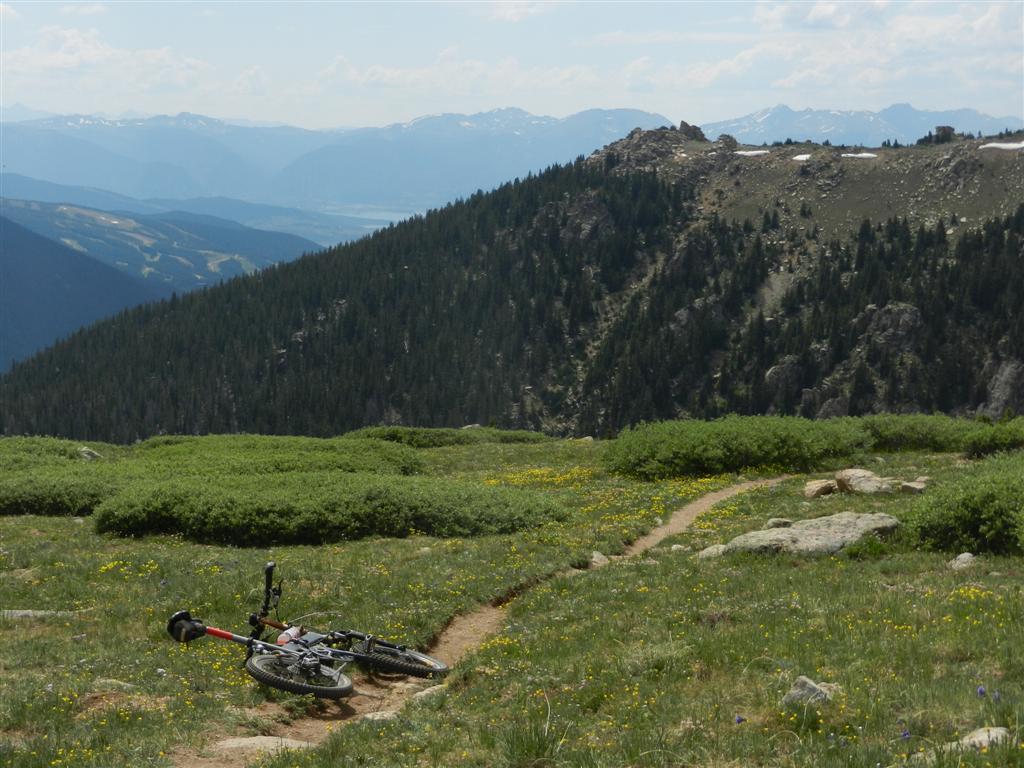 This stuff rates awfully HIGH on the smile meter: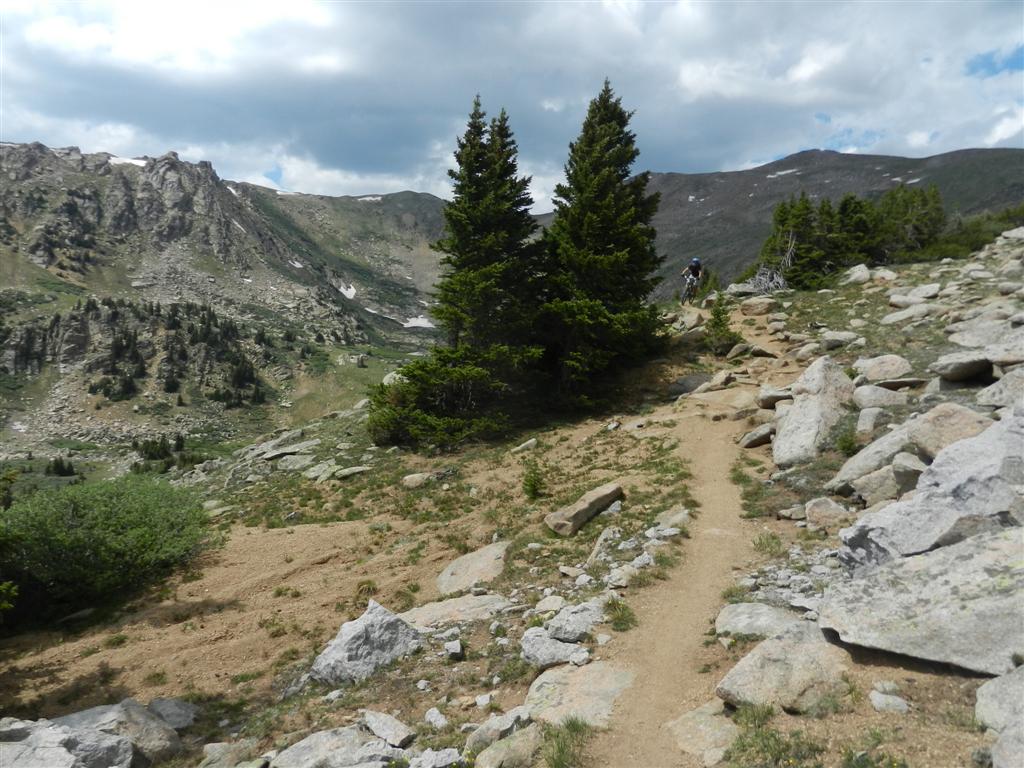 Gettin' less high now, but luckily things just kept getting more and more gloriously gnasty, down in the bushes: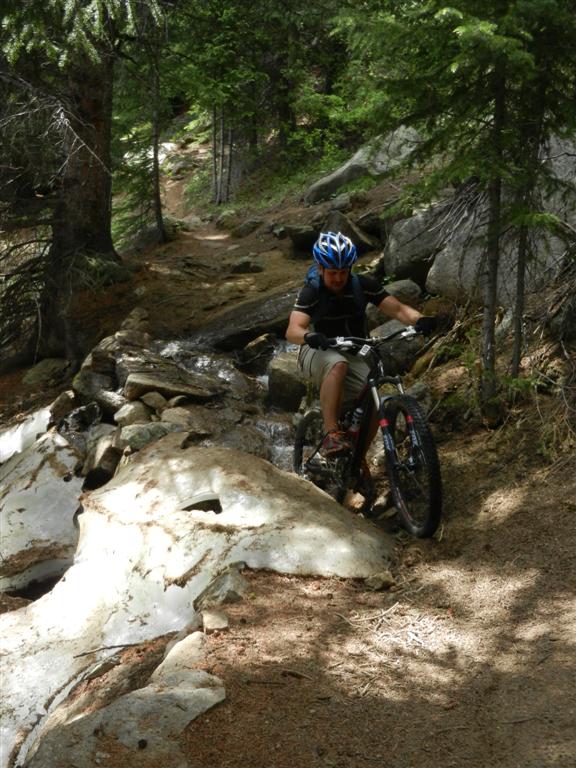 Spotted a new avatar for the ironically-named singlespeeder "slow" on Peru Creek Rd. Naturally Klucks and I ignored that admonition and ended up racing down side-by-side at about 30 mph. HIGHly entertaining for a mere dirt road!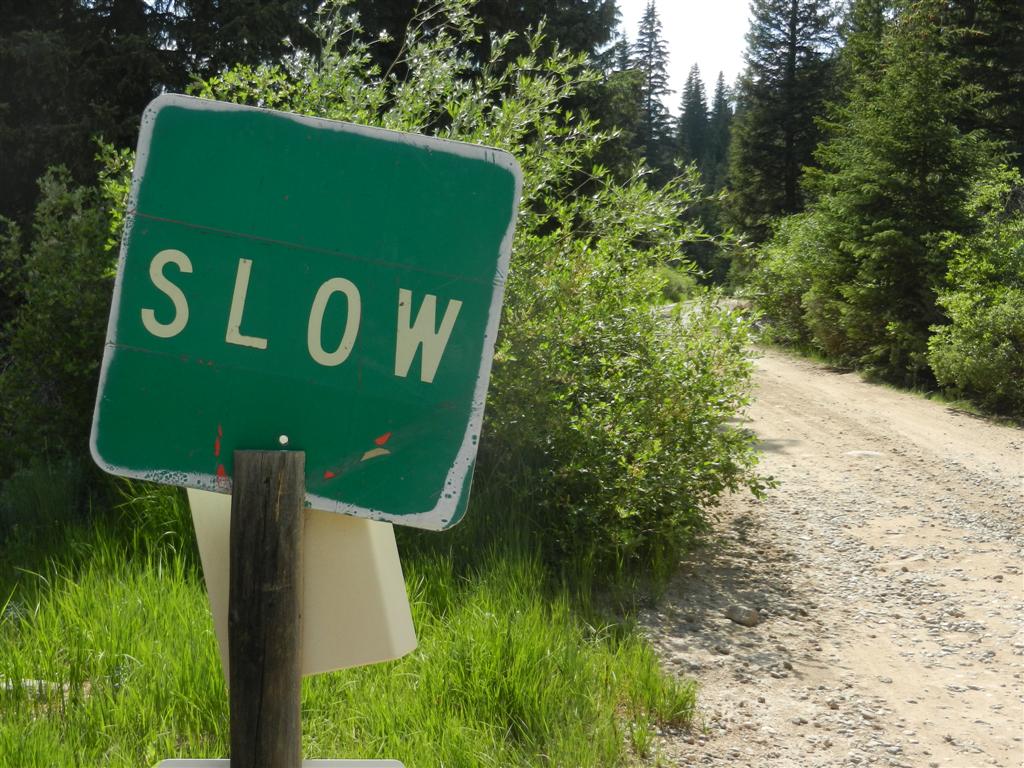 Even the HIGHway 6 pavement home was awfully pretty and went by relatively painlessly, with only a couple of HIGHLY EXPLOSIVE tanker trucks to worry about.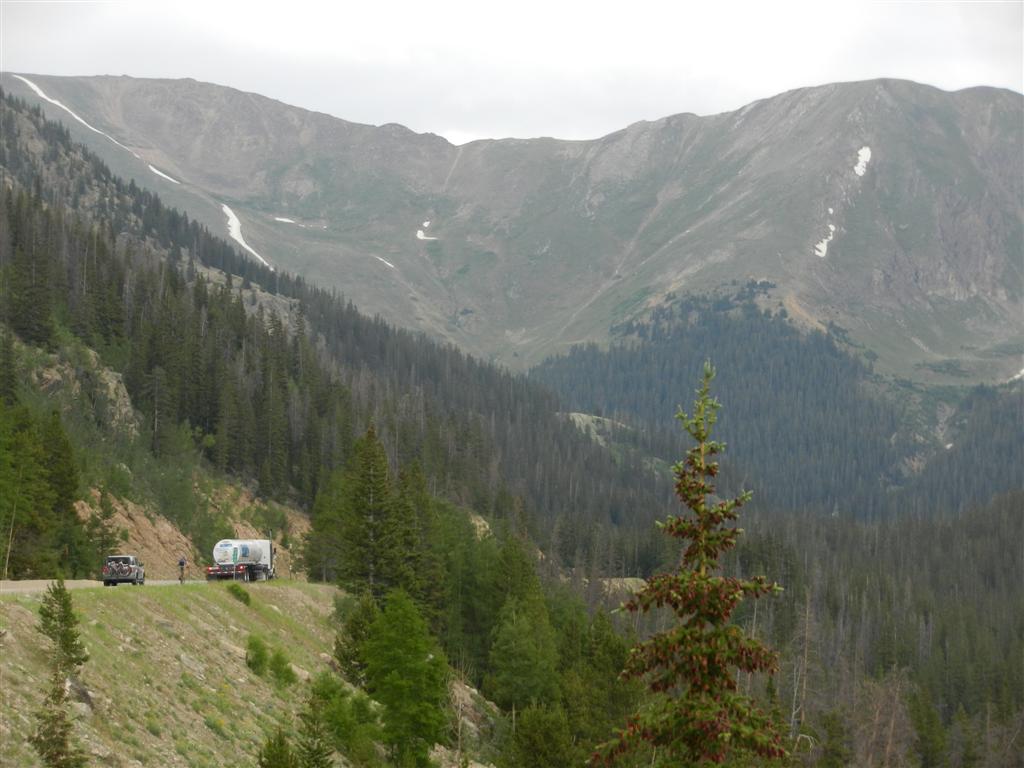 All in all a fantastic first time getting HIGH this summer. The first of many, I hope! See y'all UP THERE somewhere.
< previous story home next story >
---
HOME TRAVEL LOG MOUNTAIN BIKING WINDSURFING STORY ARCHIVES RV INFO PHOTOS CONTACT US
---