---


HOME TRAVEL LOG MOUNTAIN BIKING WINDSURFING STORY ARCHIVES RV INFO PHOTOS CONTACT US
---
< previous story home next story >
Breaking in the New Guy (Kenosha to Breck)
Kenosha Pass to Breckenridge, Colorado
September 22, 2012
This ride report was originally posted on the mtbr CO forum: here
This one started out with a short post in another thread from a new guy with a slightly suspicious-sounding name...

Quote:
Originally Posted by
Klucks
Hey guys... I just moved out here in May, hadn't touched a biked since I was a kid, but got into mountain biking as soon as I arrived.... I've been a bit addicted to the Front Range trails, but am now getting into longer/higher altitude trails. I've been Buff Creek, Indian Creek, and Monarch (sans Rainbow) the past 3 weekends, and plan to do Kenosha to Georgia this weekend. Wish I could go all the way to Breck, but I ride solo typically.

Any help would be great!
Well, I was indeed wanting to try Kenosha to Breck myself again, so I took a flyer that this guy was legit and not some kind of Karate Chicken alter ego, and we arranged to hook up and ride.

My wonderful girlfriend was willing to drop us off at Kenosha and pick us up in Breck, so off we went. All smiles at the start: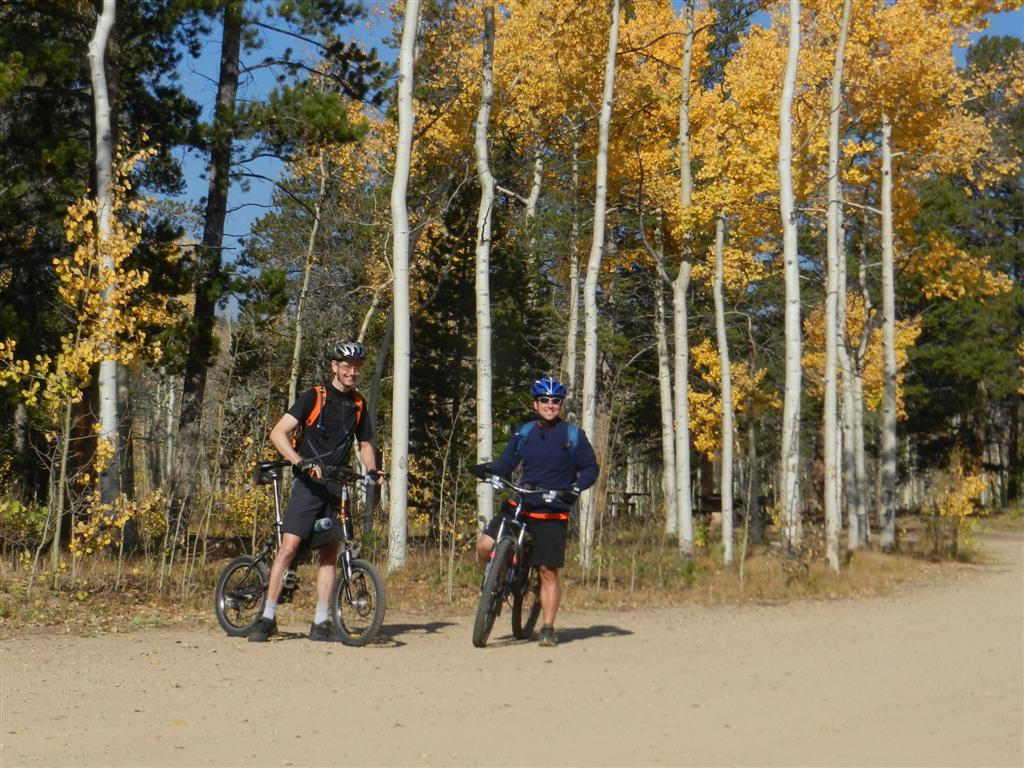 No shortage of company at Kenosha Pass on this glorious Saturday fall morning: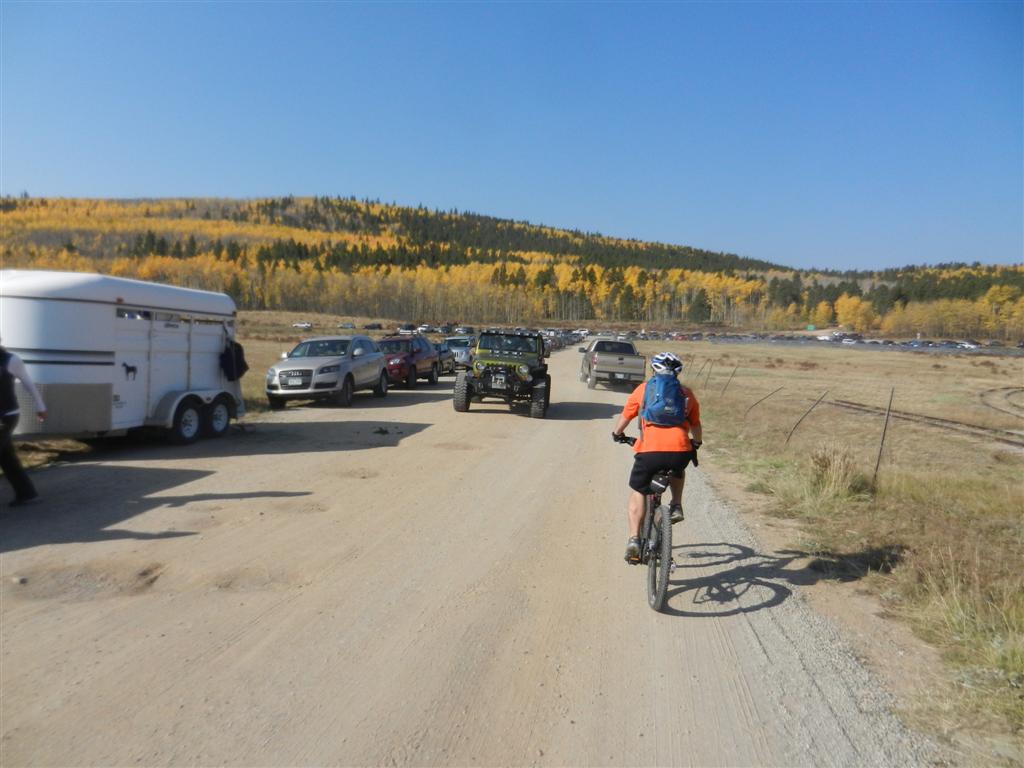 You know it's a busy day when you have to wait for eight (8!) identical Porsche Panameras to pass before crossing highway 285: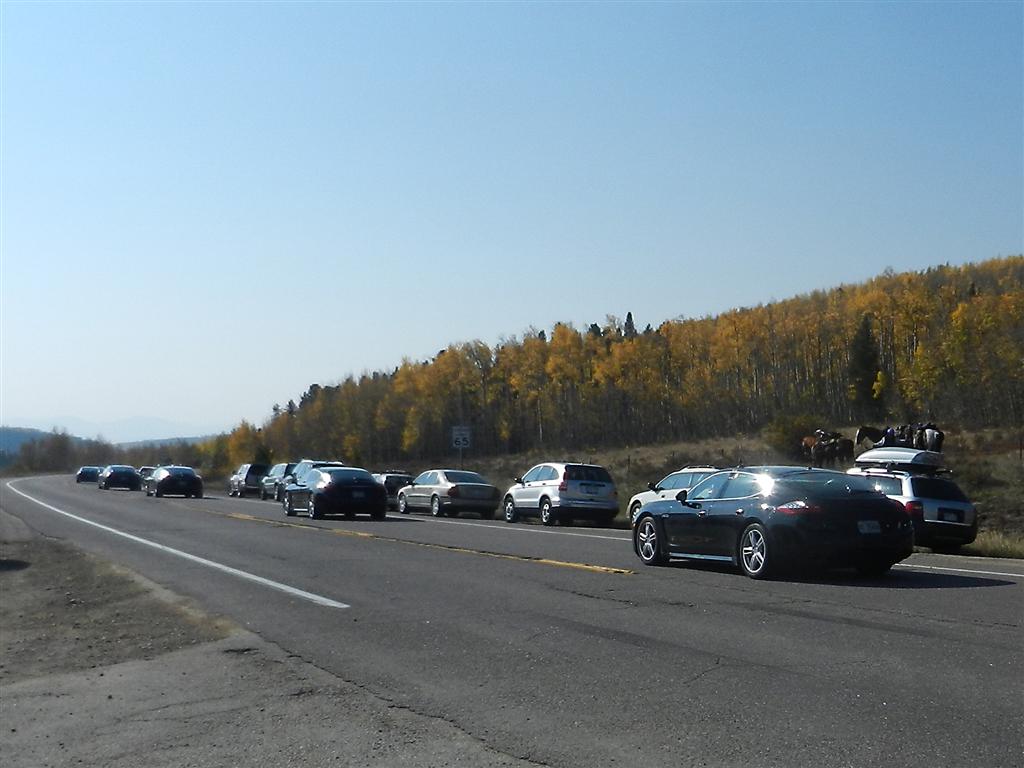 Klucks descends into the nearly-peak colors: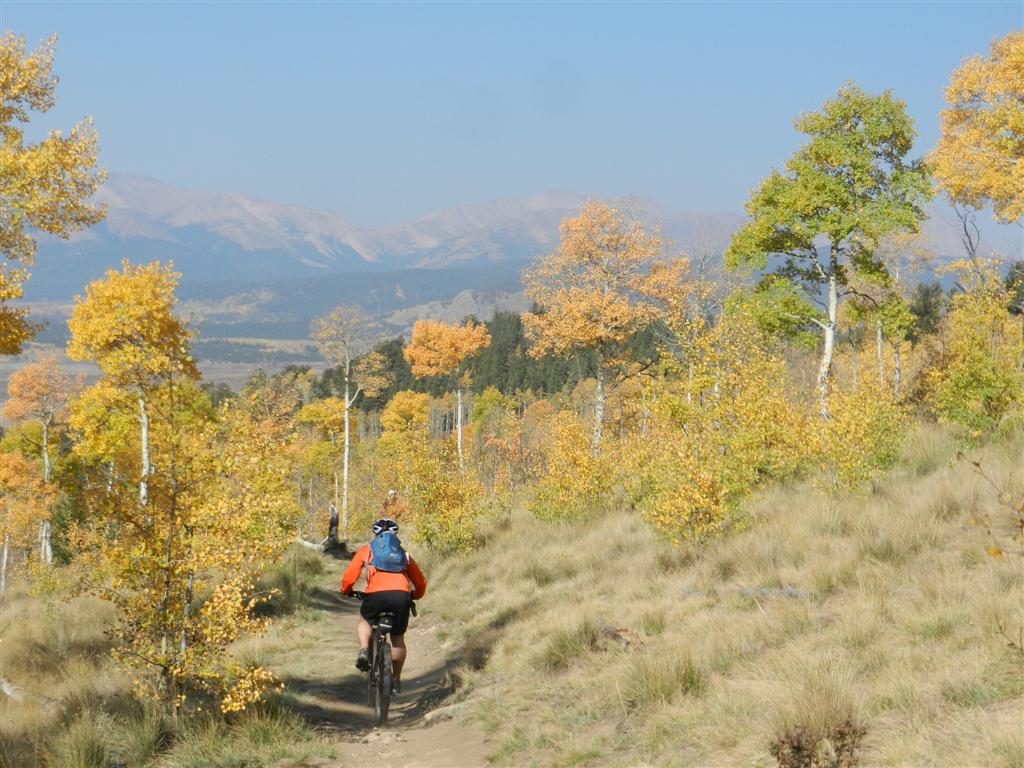 Lunch rock, where birds were literally eating out of folks' hands:






We took a quick detour just to take a peek at Jefferson. It was interesting to see it without its traditional perma-snow above. Jefferson is an outstanding option for going back, but we'll save it for another time... today there was no going back!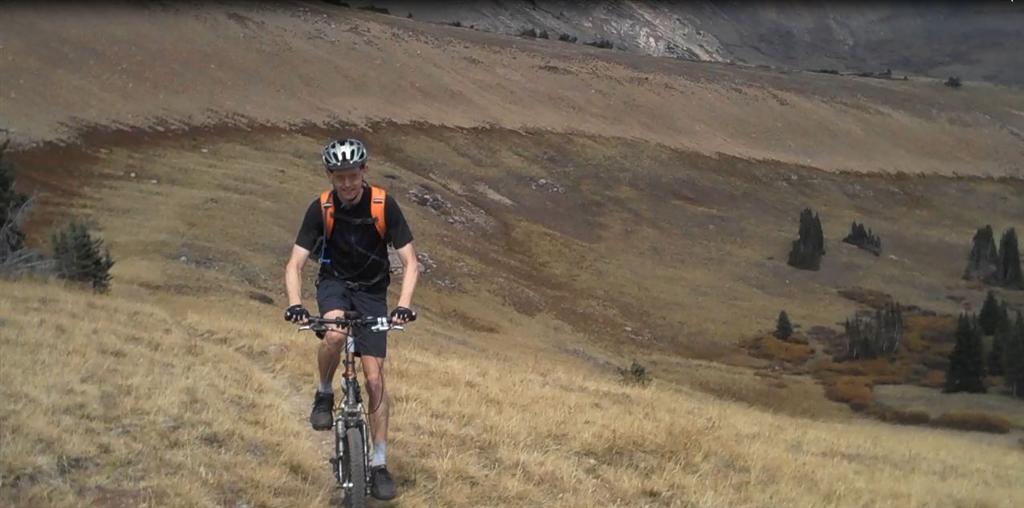 The short final grind to the pass beckoned: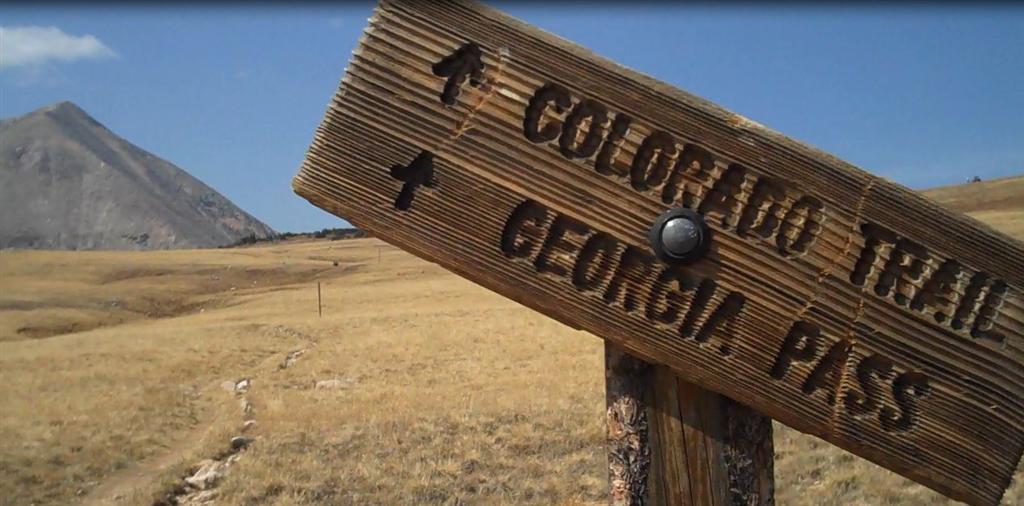 But first, there was a little traffic to clear. Sheesh, it was like the Hillary Step on Everest summit day or something!





Klucks topped out!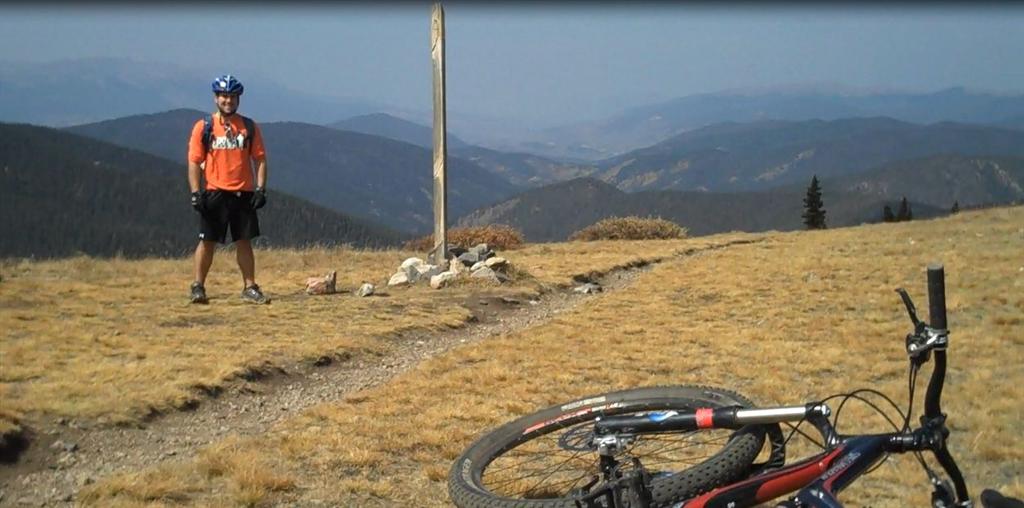 The trail down to Breck looked a LOT less crowded... yeah, let's go that way: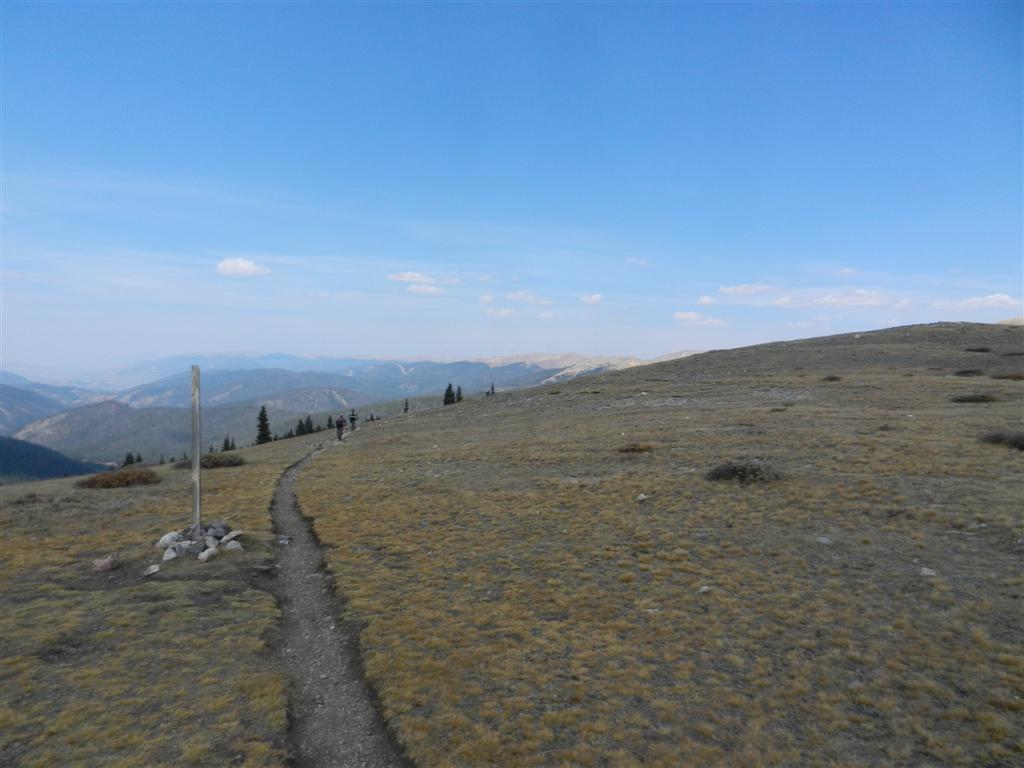 Indeed, we encountered ZERO other people on the way down. Miles and miles of excellent chunky descending though: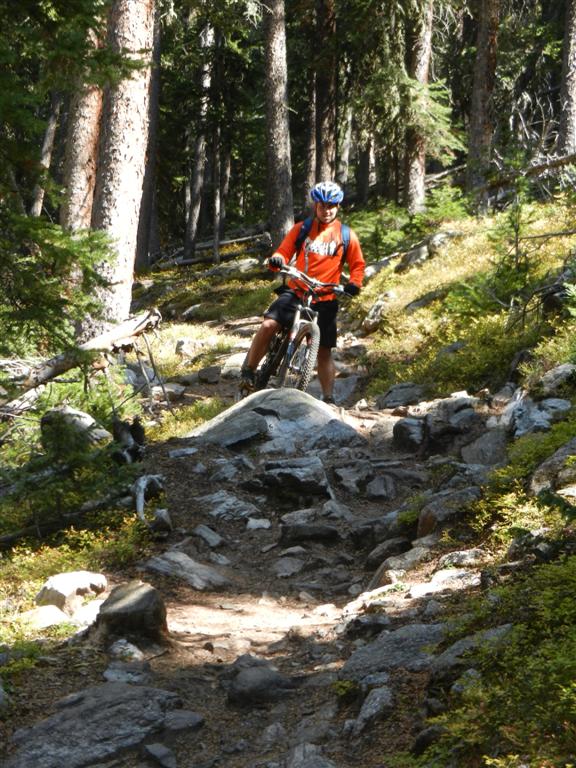 The little 2.4 mile 1200' climb to West Ridge is a pretty painful grind after you've racked up over 20 miles and 3000' climbing already. But I kept cranking at barely above a walking pace, and Klucks stuck close behind. We finally topped out, and man, oh man, the 6 miles or so of fast, flowy, buff, benchcut descent that followed really lived up to its legend. Sooooo fun!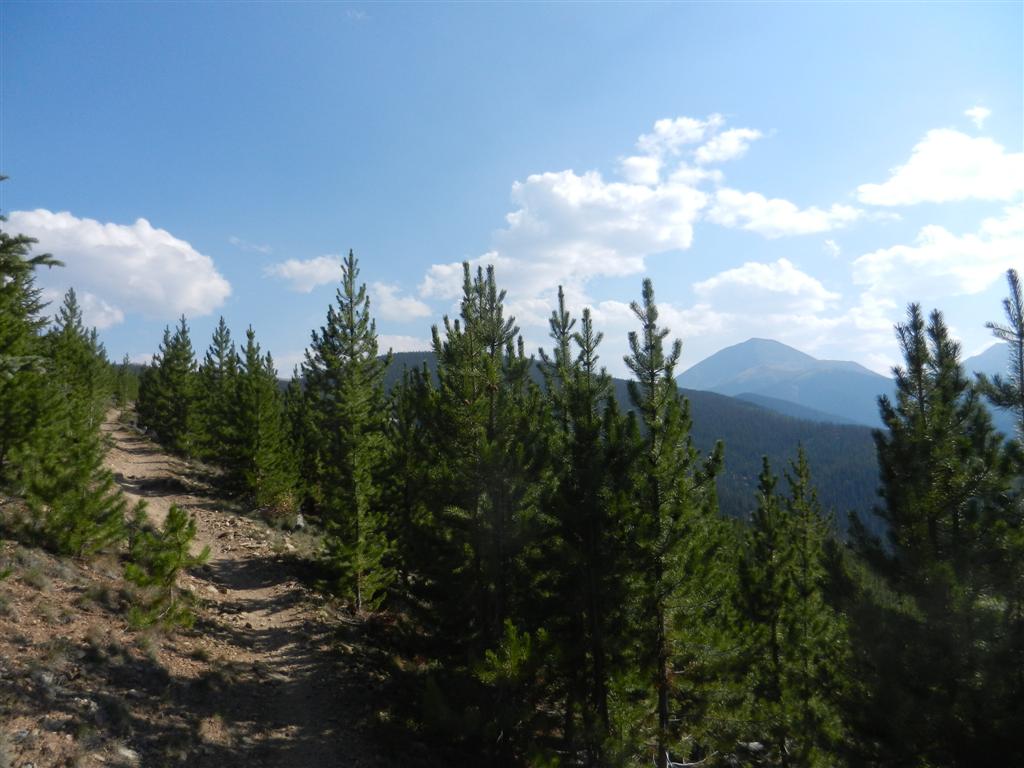 Upon reaching the Dredge Boat TH, Klucks had finally had enough uphill for the day and took the road on down, while I stuck with the CT for one more little climb and a few more miles, and finished by cleaning all the tight switchbacks down to Tiger Run. Yea.






Sporting a helmet hairdo deluxe at the end: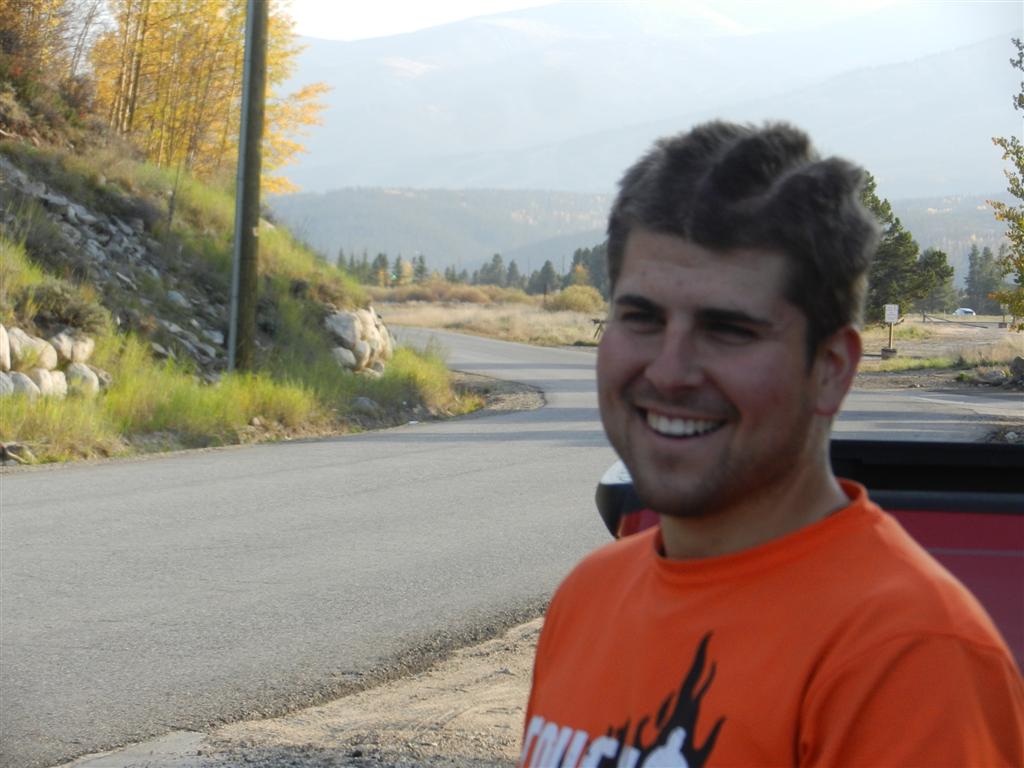 Klucks reported that this was definitely the hardest ride he's done yet, to which I replied "well that was the idea, right?"

So a really fun and successful day for us both...

I finally completed the 33 miles and 4500 feet of Segment 6 in one nice clean ride, after doing several weird variations of the route in previous years (including once ending up in Dillon after finding Red Trail by mistake, and once bailing to Tiger Road due to weather and missing West Ridge).

The new guy wore himself out properly and hit the ground a couple of times (no stitches needed though, unlike one rider we chatted with). But, he finished the ride smiling and generally acquitted himself very well indeed on this little epic, only four months into his riding career. At this rate he'll be ready for the Scarp Ridge Super Loop by next fall, heh.

< previous story home next story >
---
HOME TRAVEL LOG MOUNTAIN BIKING WINDSURFING STORY ARCHIVES RV INFO PHOTOS CONTACT US
---