---


HOME TRAVEL LOG MOUNTAIN BIKING WINDSURFING STORY ARCHIVES RV INFO PHOTOS CONTACT US
---
< previous story home next story >
Rollin' the Highest Region with Rasta Stevie
Gettin' high on the Colorado Trail with a legend of such things, from Bolam Pass to Blackhawk Pass to Hotel Draw.
September 4, 2013
Durango, CO
The following was originally posted (see page 7) as part of a mega stoke thread on mtbr called "Do you like to get HIGH, man? (post your high country riding photos)"
Ya mon, atop Bolam Pass last week, it was me FoldsInHalf on a brand-new NON-FOLDING wunderbike of my very own, with the one-and-only ski film semi-legend Rasta Stevie (who by strange but happy coincidence happens to be my de-facto-brother-in-law):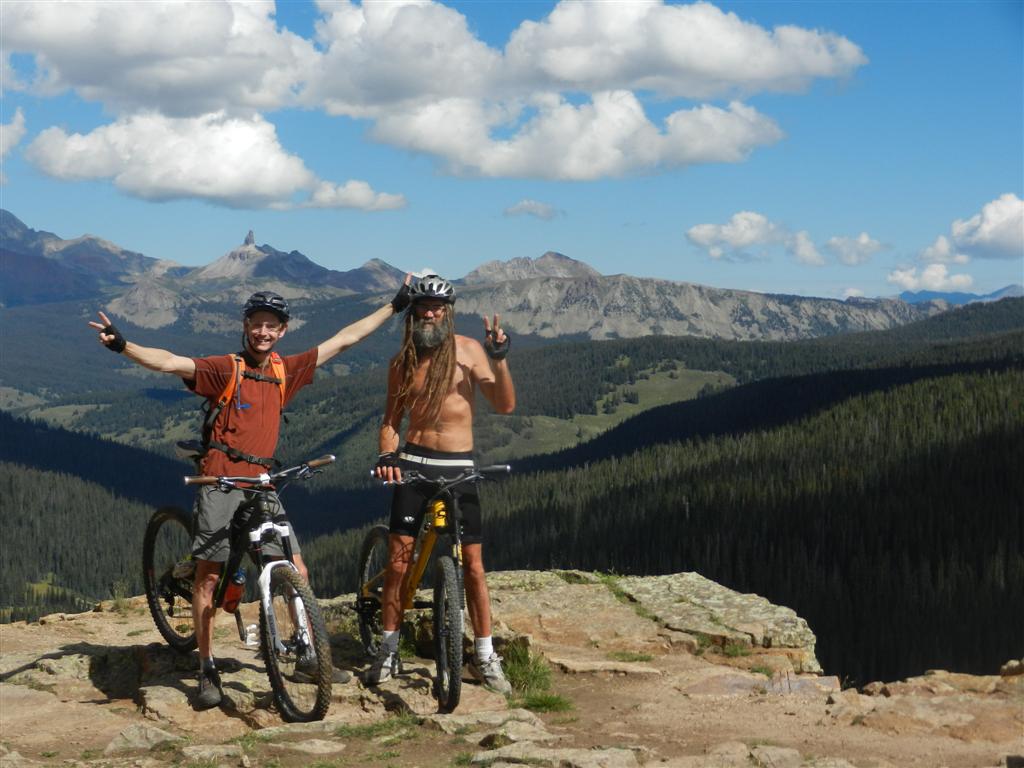 UP we go: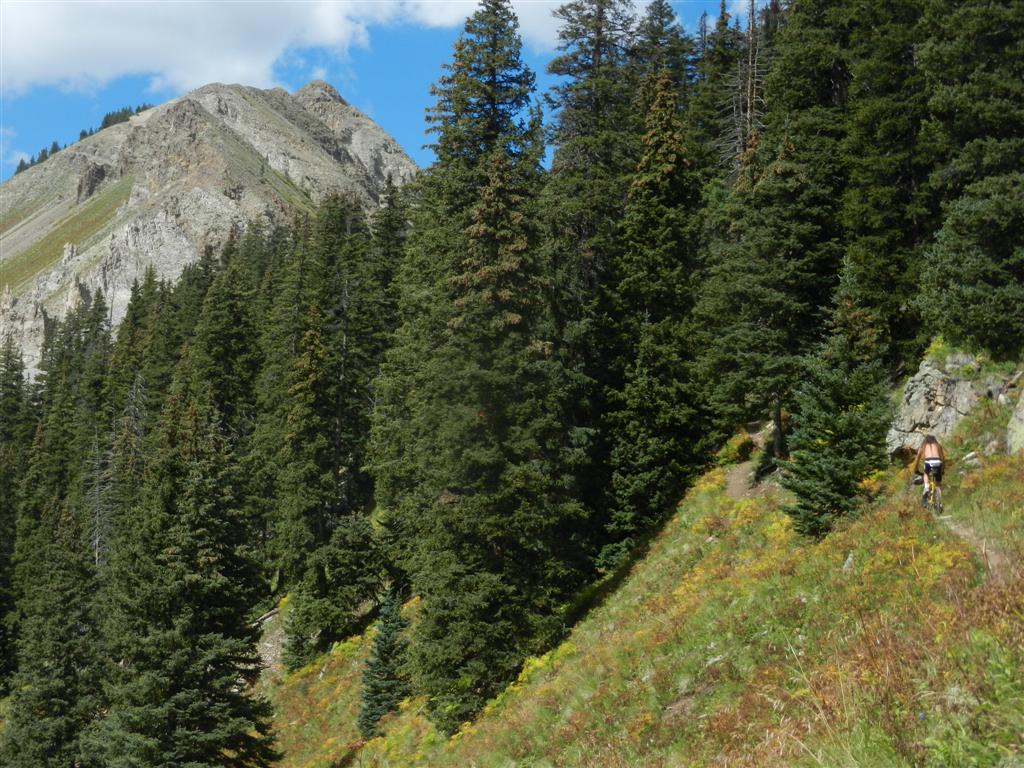 O' da CT, she's fine: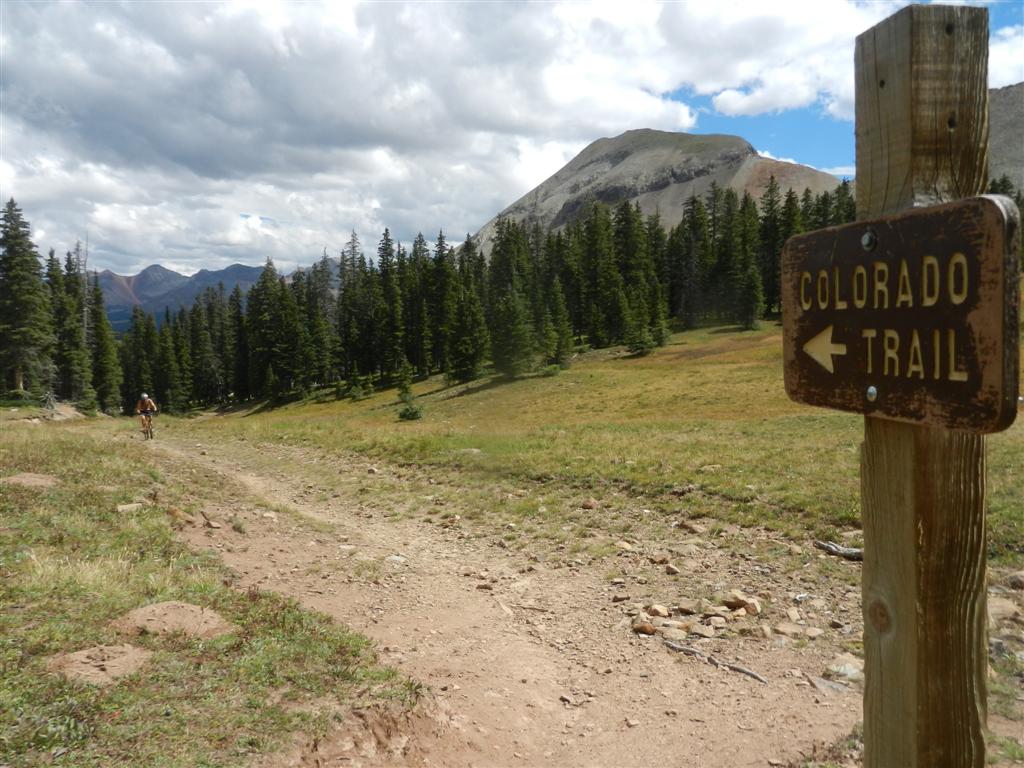 Rising ever higher:




Basking in Jah's glory: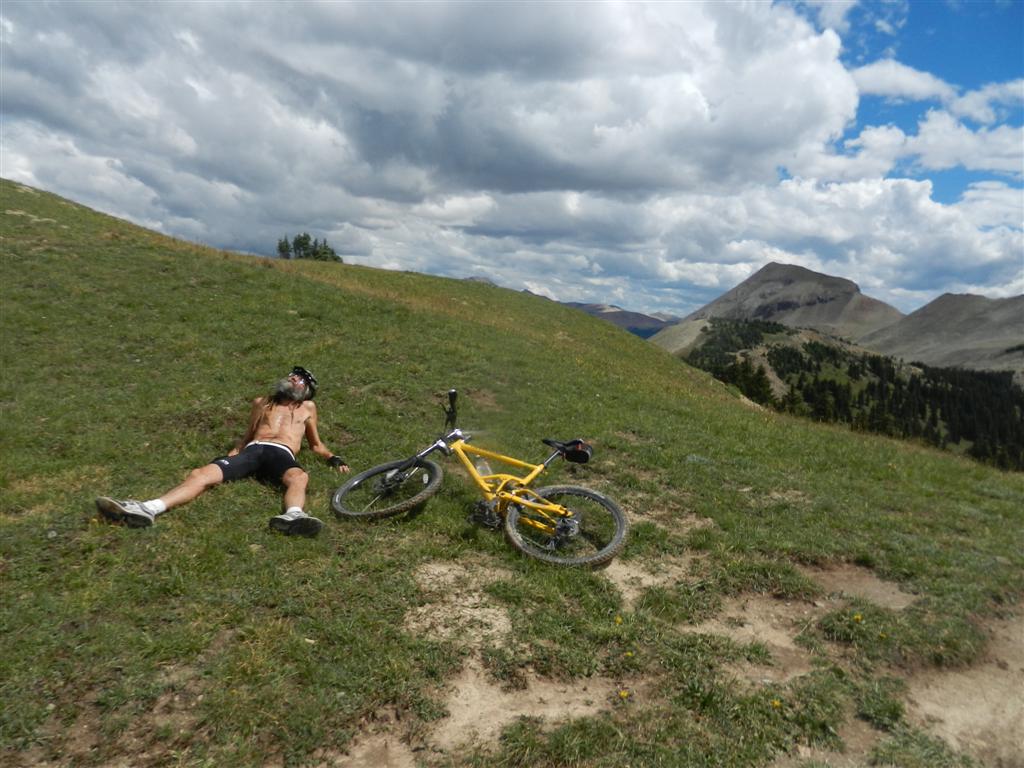 Striving to conquer Jah's many steep switchbacks: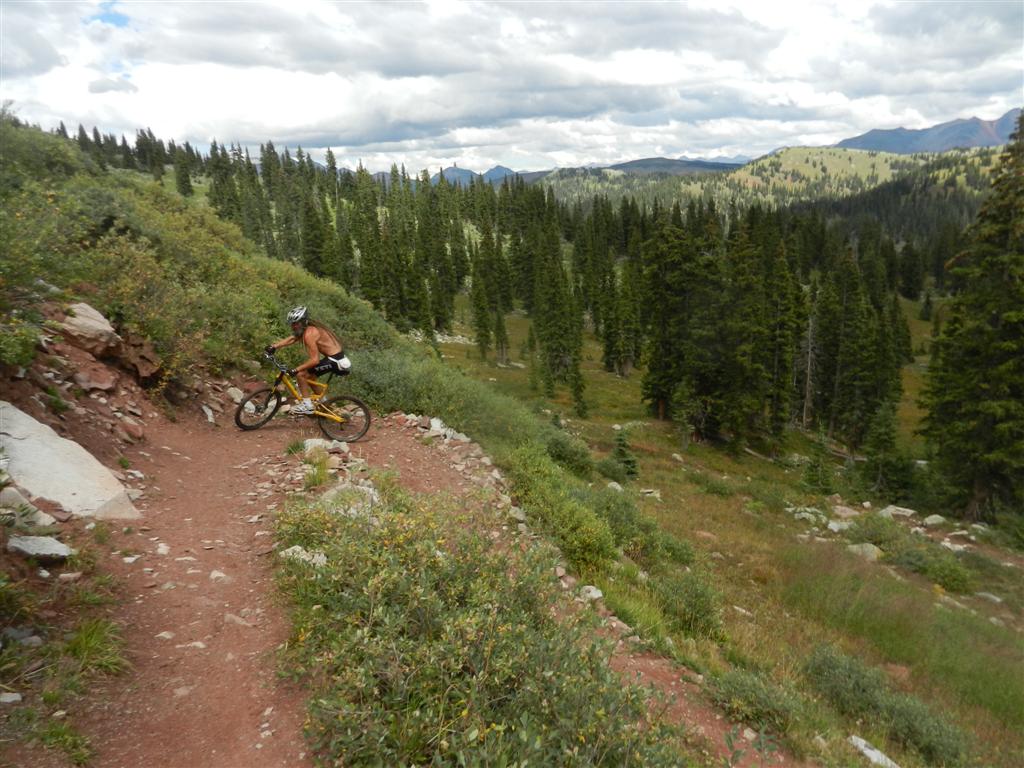 But no, there are so many and the air is so thin! Jah please just strike me down!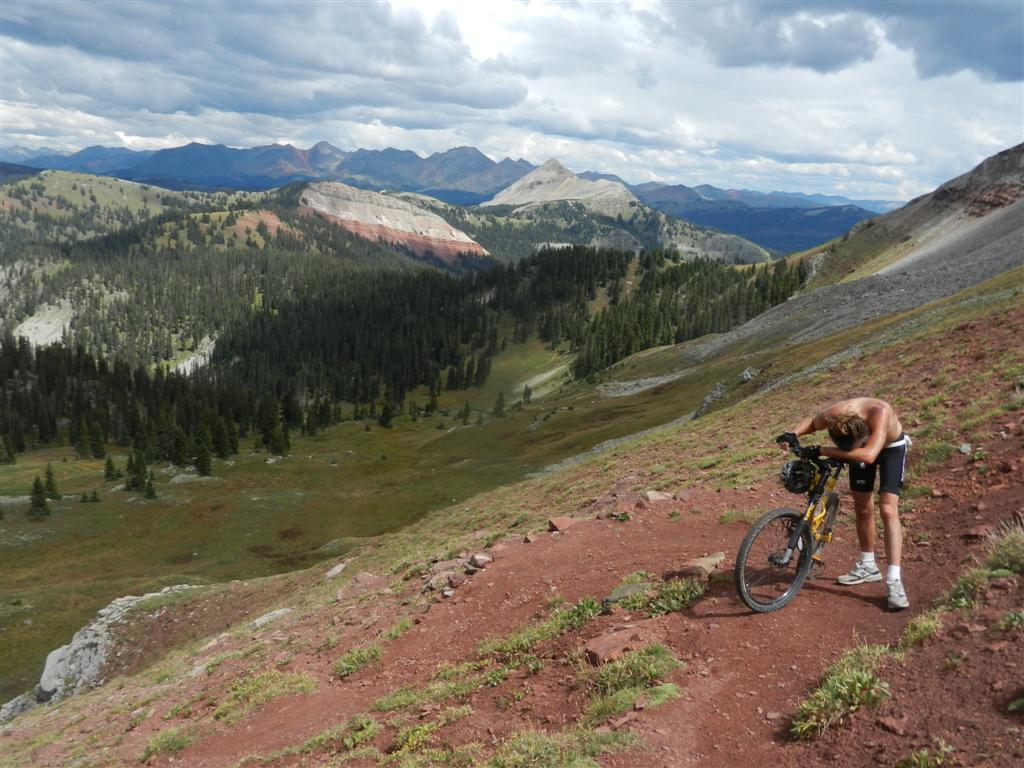 Blackhawk Pass, HIGHEST POINT! (11,970 ft)




Then, downhill, where careless thoughts all too quickly become reality.

"Whoa, that rock could cause an endo..."

But all is well! Jah provided well-placed scrub to land upon, AND a sturdy helmet: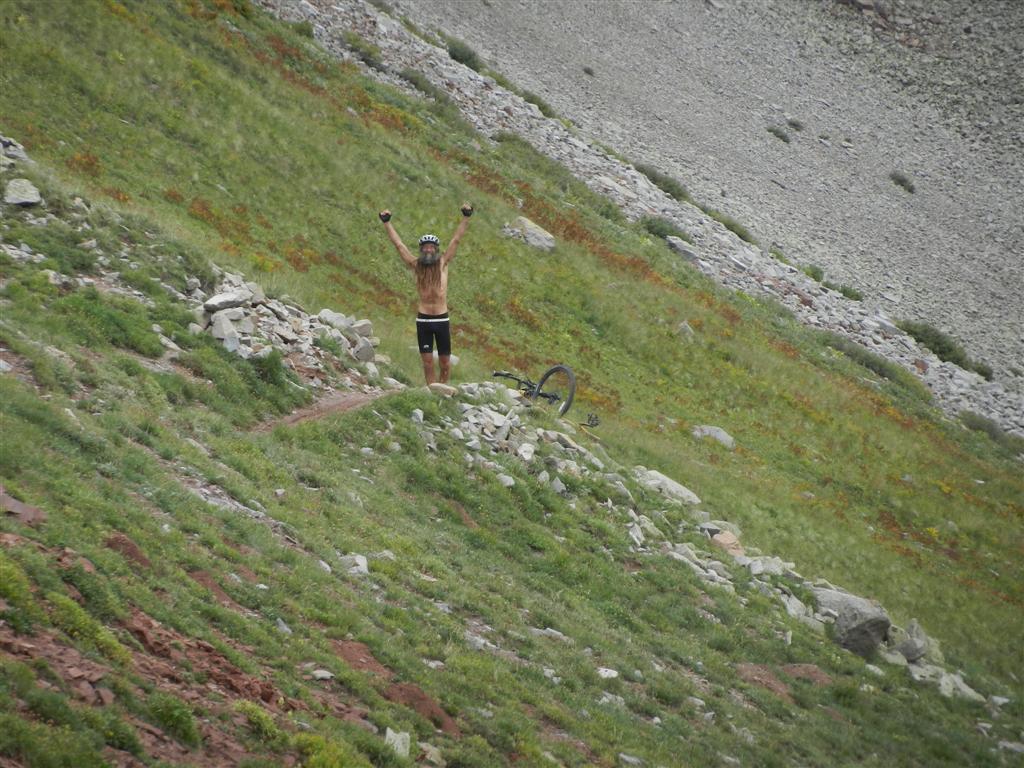 Onward, now with supreme confidence and gusto: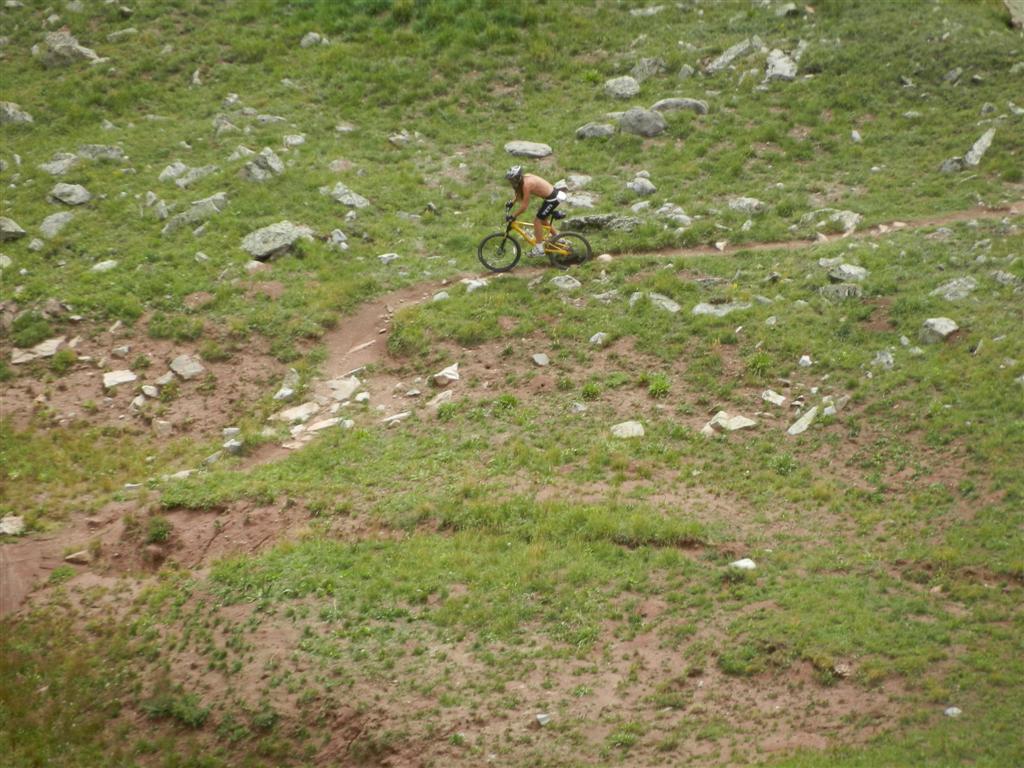 The fine descent continued for mile after happy mile, infused with many swoops and whoops: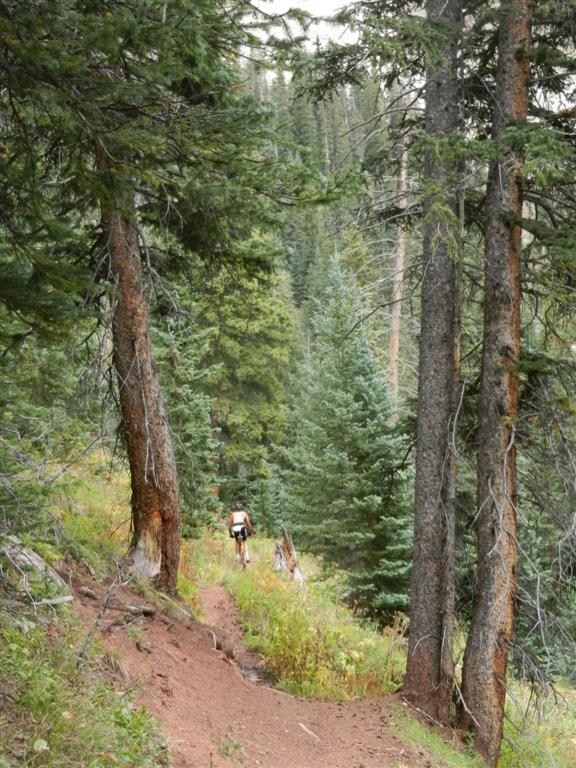 Following a long and surprisingly-exciting fireroad plunge, the Rastaman filled in our beloved shuttle driver Ms FoldsInHalf on all the details of our spiritual journey of the HIGHEST AWESOMENESS!!!

< previous story home next story >
---
HOME TRAVEL LOG MOUNTAIN BIKING WINDSURFING STORY ARCHIVES RV INFO PHOTOS CONTACT US
---