---


HOME TRAVEL LOG MOUNTAIN BIKING WINDSURFING STORY ARCHIVES RV INFO PHOTOS CONTACT US
---
< previous story home next story >
A lesser-known alpine loop on the other side of the highway from Monarch Crest, infamous for its hike-a-bike but famous for its ten mile singletrack descent.
August 9, 2014
Sargents, CO
The following was originally posted (see page 14) as part of a mega stoke thread on mtbr called "Do you like to get HIGH, man? (post your high country riding photos)"
Let's hope this ride doesn't end with any of us planted here: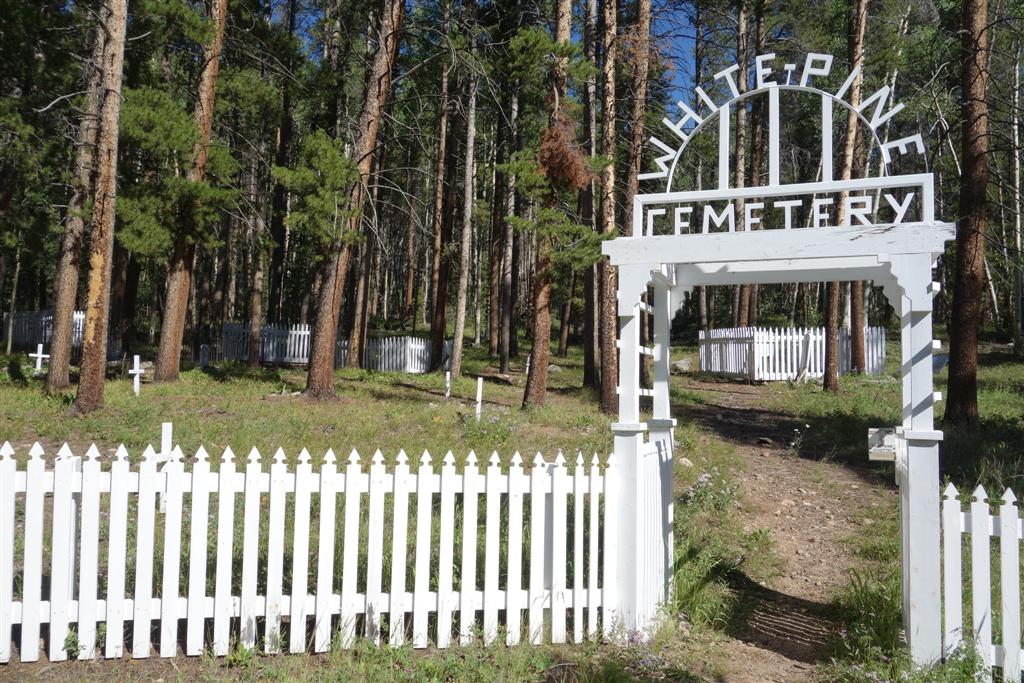 Dead End? No thanks. Tomichi Pass it is!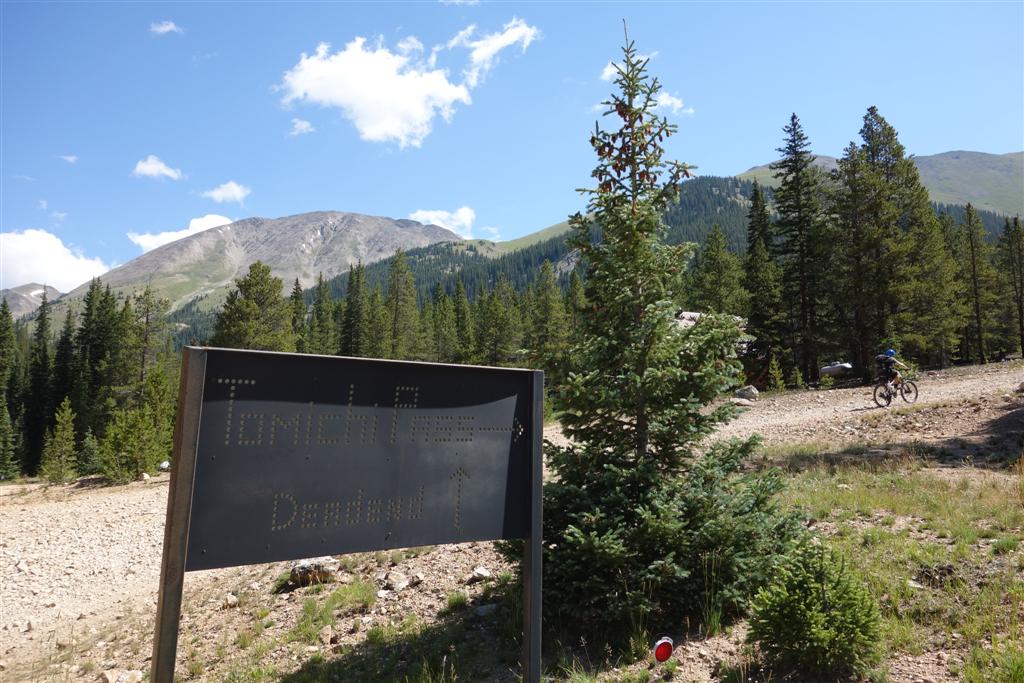 Babyheads galore made for a tricky but usually pedal-able road up:




A little splash before the real fun begins: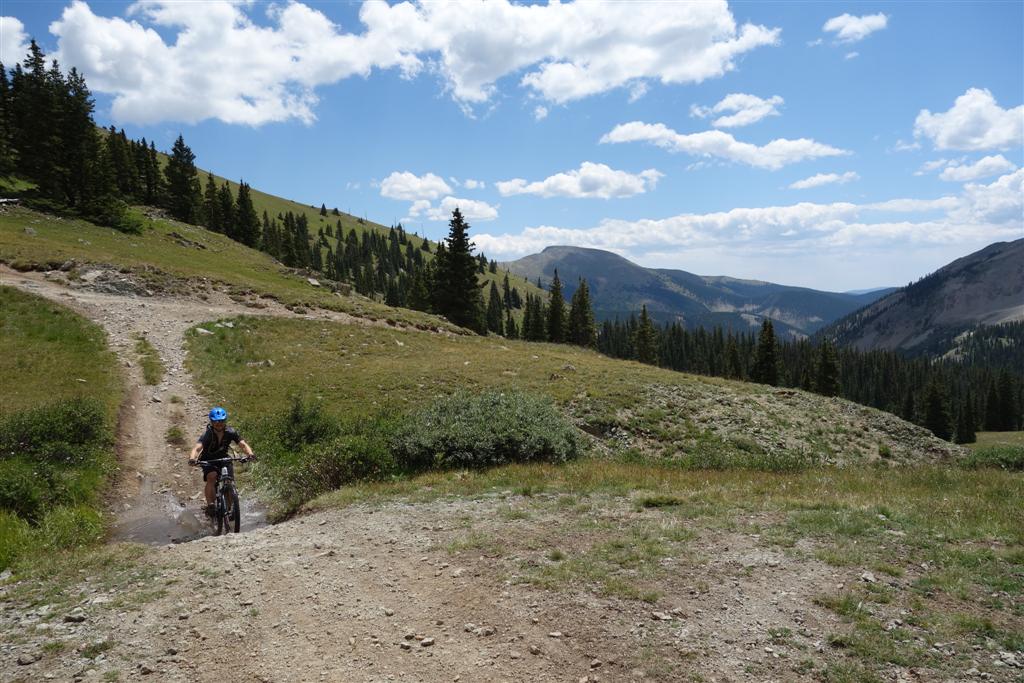 The singletrack up was a SWEET push-and-carry affair lasting about an hour: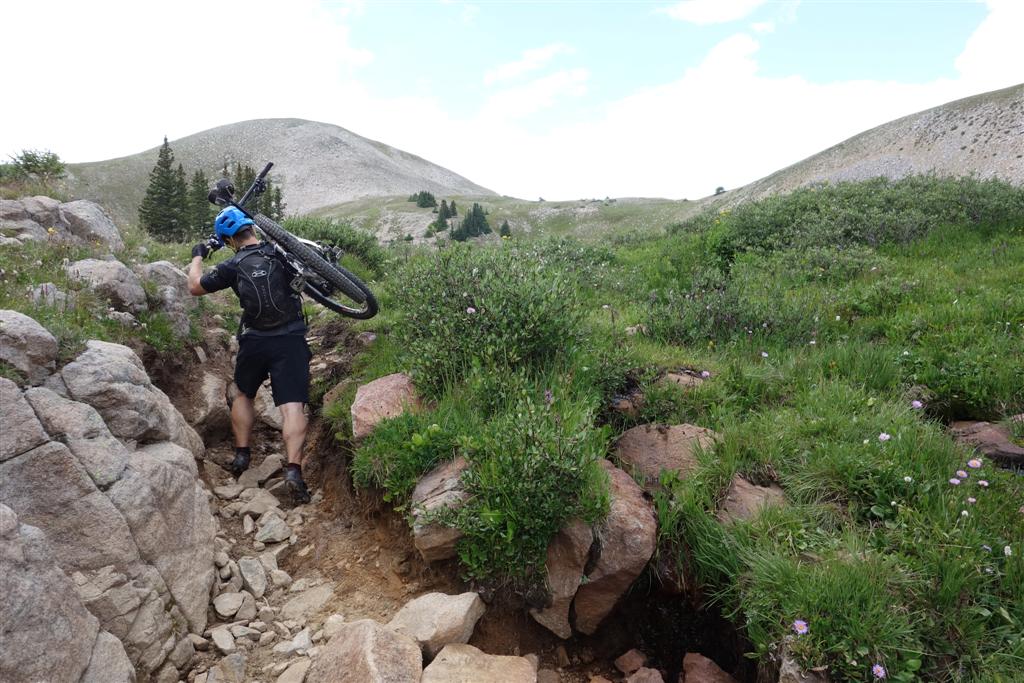 The test of will continues: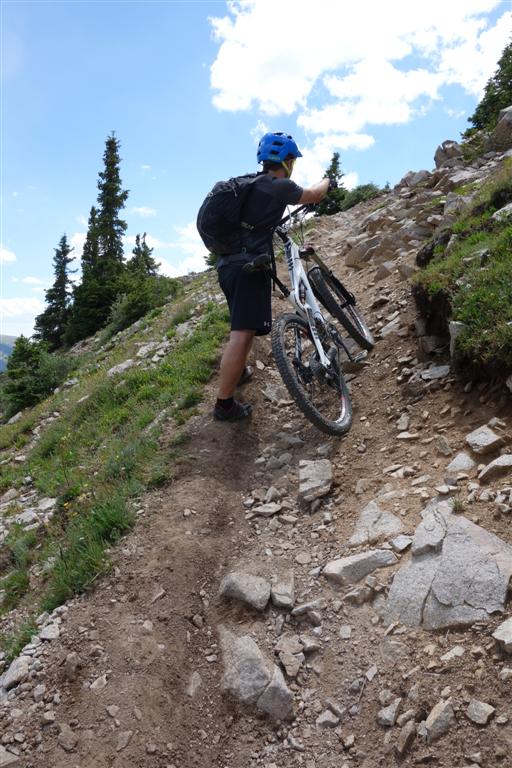 Klucks, enjoying a blissful 15 seconds of pedalling: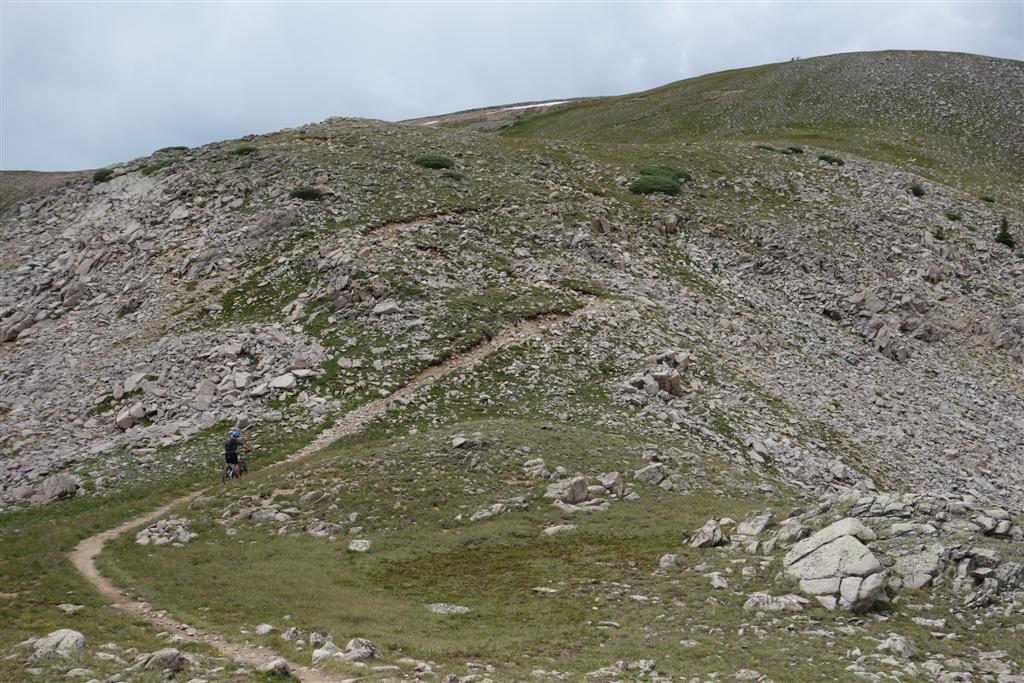 Onward and upward:




We eventually topped out around 12,600 just as the sleet arrived:




Let the almost-famous 10 mile long Canyon Creek downhill begin!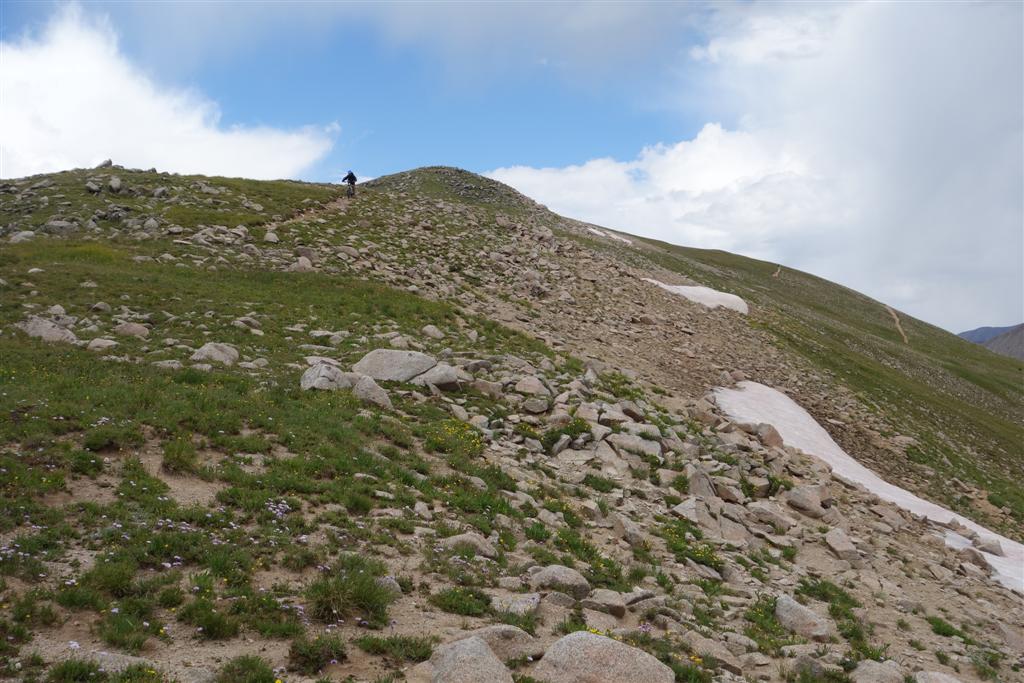 Zipping along: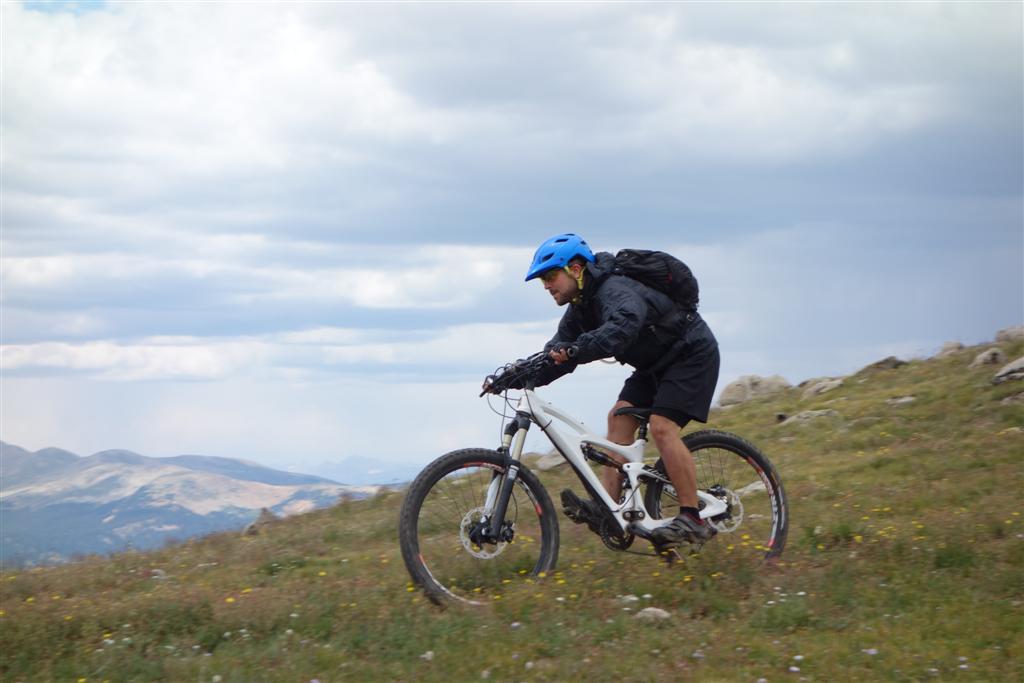 Some big views to be savored, but quickly:




Last stop for quite a while... definitely one of those descents that's too good to interrupt: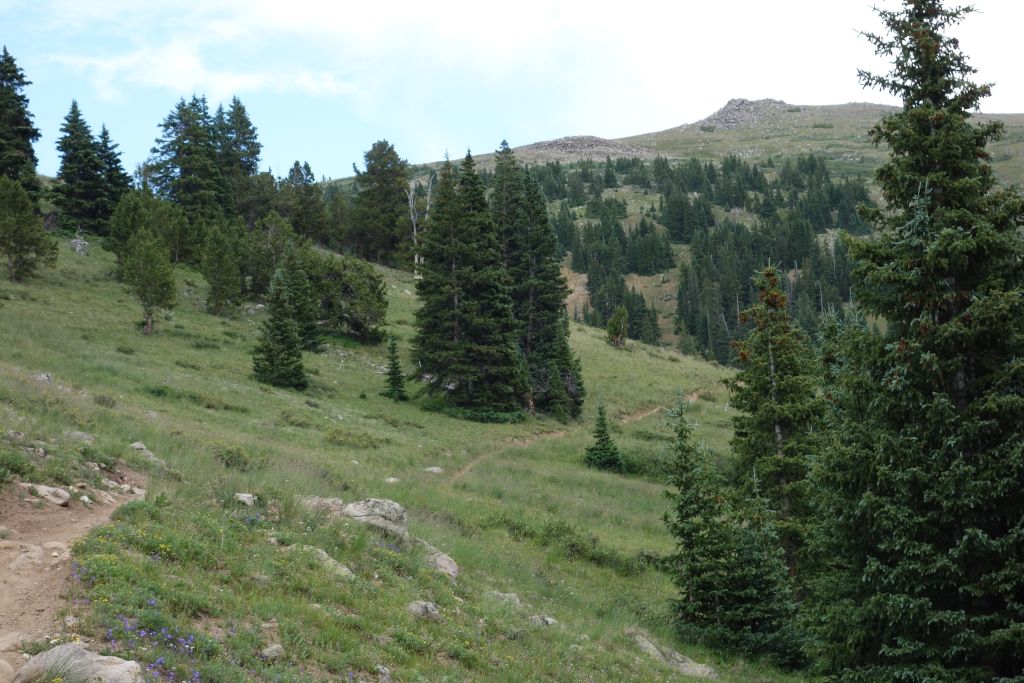 Apparently one's body can take only so much uninterrupted downhill however. But behold, a very unlikely, but very well-placed porta loo: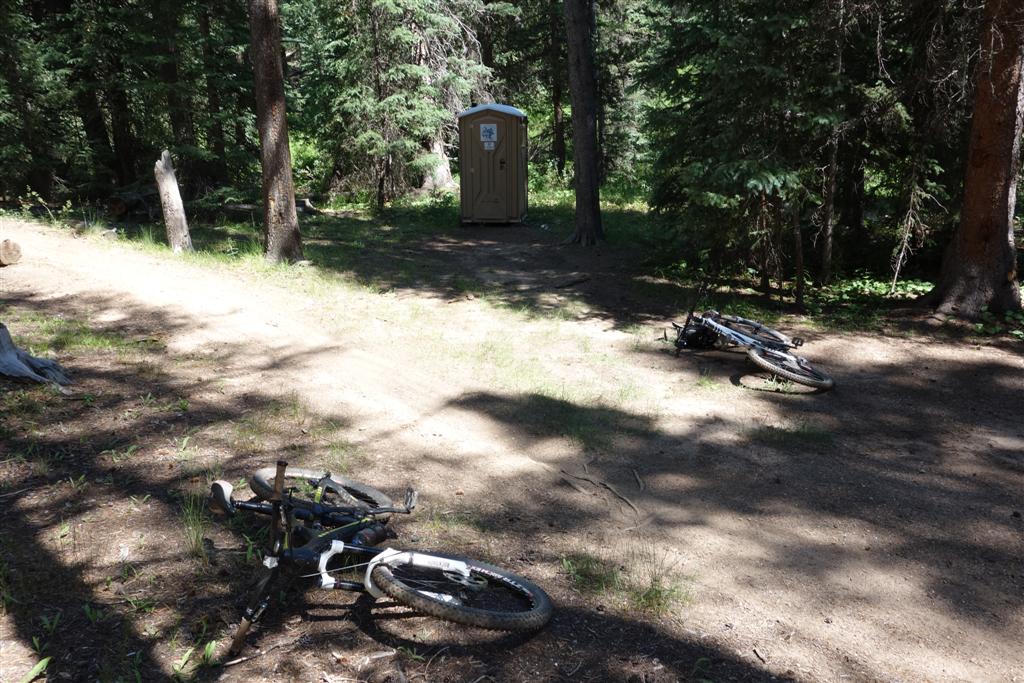 In character for this ride, there was a short-n-nasty hike-a-bike to get out: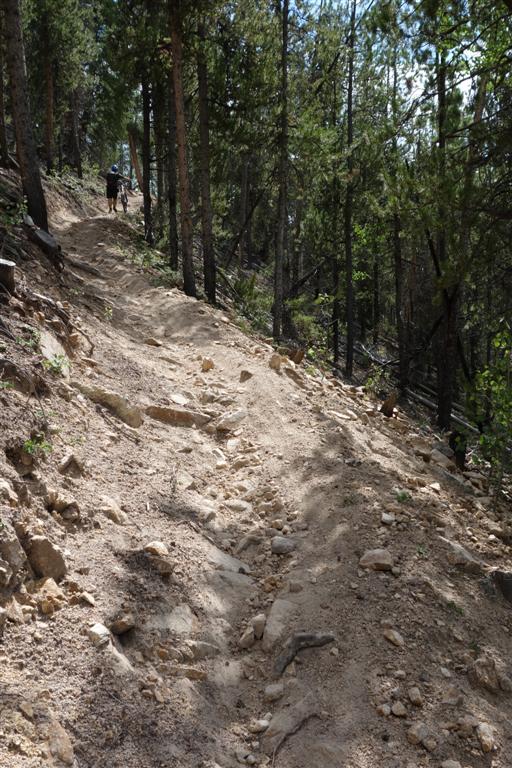 At least it led to a short-but-sweet plunge through the Aspens: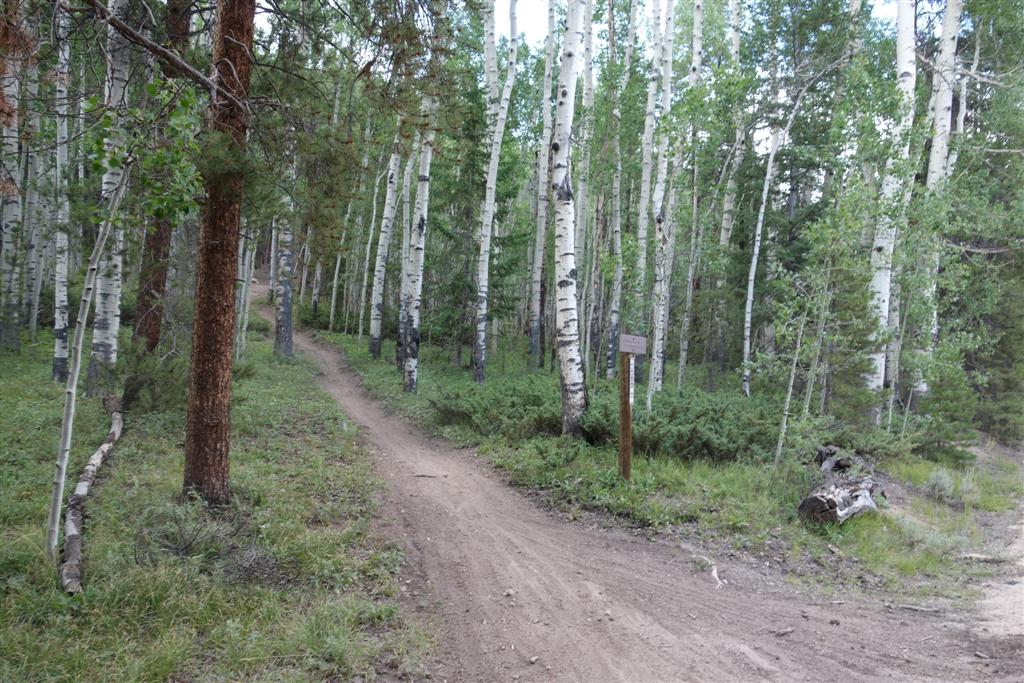 Thanks to MsFoldsInHalf dropping us off in the morning, we got to finish with a bonus 10 mile "downstream" and largely hands-free cruise back to the RV in Sargents: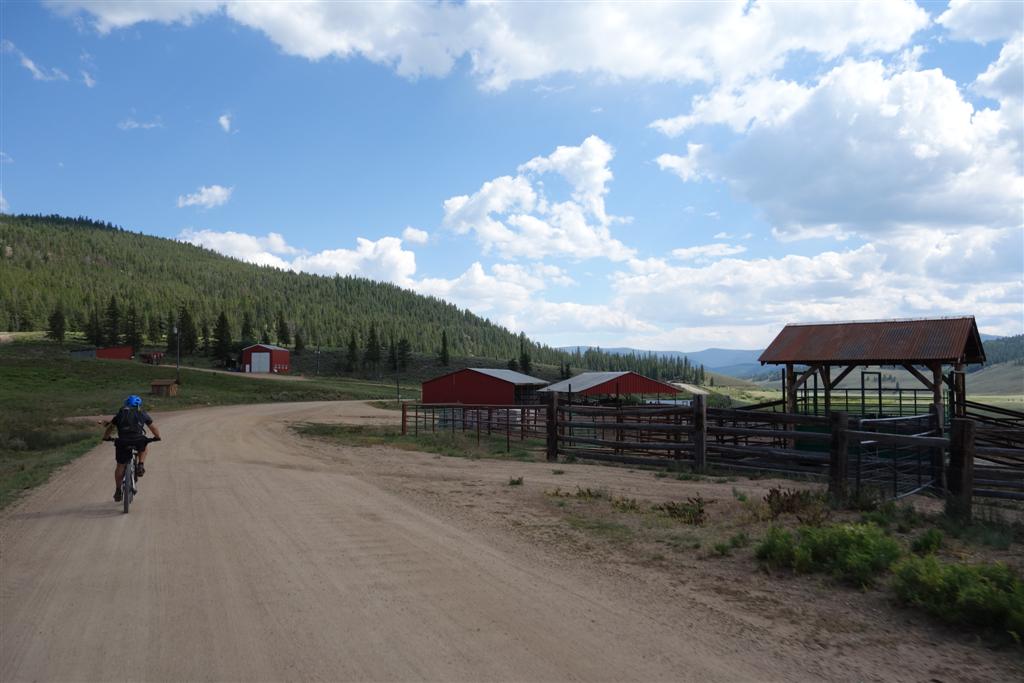 Very cool ride on the "other side" of Monarch. Well, one of the "other sides". More on that, coming soon.
< previous story home next story >
---
HOME TRAVEL LOG MOUNTAIN BIKING WINDSURFING STORY ARCHIVES RV INFO PHOTOS CONTACT US
---